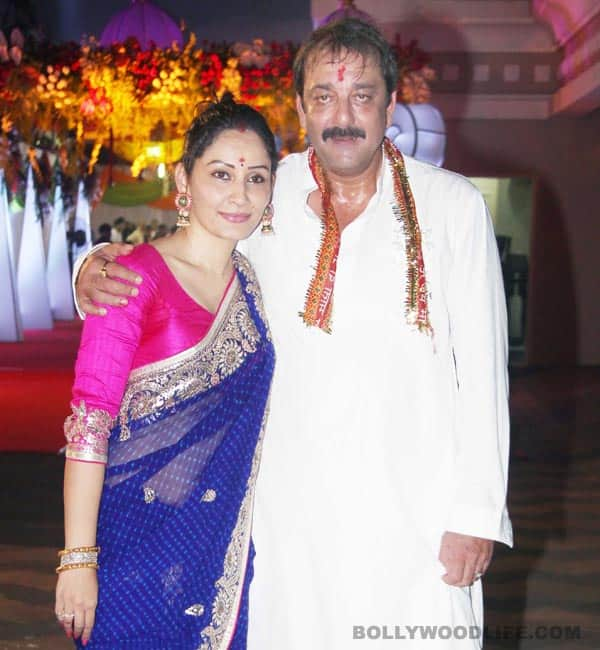 The proud parents of adorable twins – Iqra and Shahraan, will celebrate their fifth wedding anniversary today
Sanjay Dutt and Manyata Dutt got married five years ago on February 7, 2008. We hope, like every year, this year too, the couple throws a lavish bash to celebrate their special day with family members and close friends. But there has been no news of a big anniversary party from Sanju baba and Manyata till now, and we wonder what they are planning this time around.
For the lovely couple, all that matters is their undying love for each other. It's learnt that with each passing year, Sanjay has not only learnt to appreciate his dearest wife's dedication towards him and their adorable twins, but he also gives Manyata full marks for making their married and family life successful.
We raise a toast to Manyata, who has stood strong by Sanjay and supported him even during his trying times. The loving patni often accompanies his pati – be it to the movie sets, events or parties, rooting and cheering for her darling husband all along. Manyata has indeed proved to be a perfect mom and wife.
Dear Sanjay and Manyata, we hope you have a helluva time on your fifth wedding anniversary! Cheers!