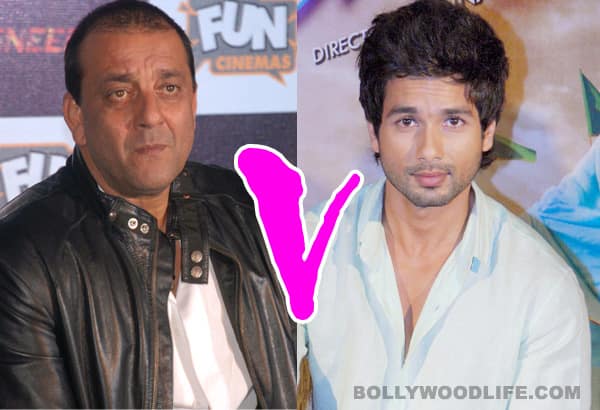 After fighting Hrithik Roshan, the Agneepath actor will soon battle Shahid in Bejoy Nambiar's next film
Sanjay Dutt is going to play a baddie once again.That's nothing new for the actor, who has taken the villainous turn in countless films in his 30 years in the industry. But what's got us all excited is the fact that this is the first such role he has signed after his terrifying portrayal of Kancha in Agneepath. From what we hear, Bejoy Nambiar wanted a scary villain for a movie he is planning with Shahid Kapoor as the hero. He narrated the script to Sanjay and the actor immediately agreed.
You may recall that during the promotions of Agneepath, Sanjay had claimed in an interview that he will not do another villainous role unless it matched the calibre of Kancha. Does that mean that the character in this as-yet-untitled film is of that level? We hope so, 'coz anything less would be disappointing, no?