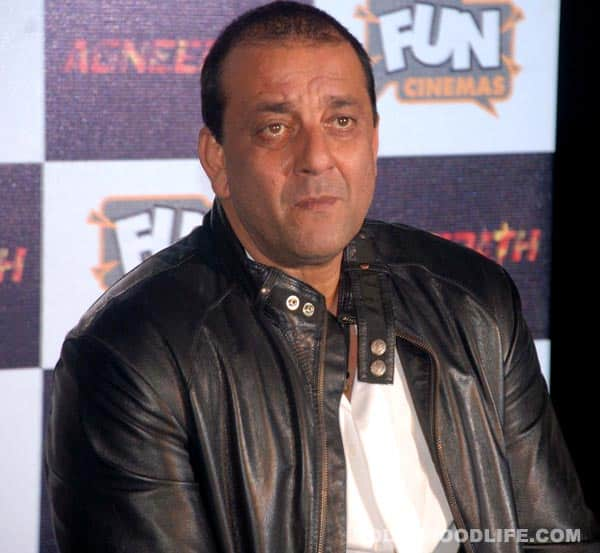 With choreographer Ganesh Acharya and his 200 dancers getting emotional about Sanjay Dutt's impending imprisonment, even Baba could not hold back his tears on the sets of Policegiri
Sanjay Dutt has very little time left before he surrenders to serve his three-and-half years imprisonment for his alleged involvement in the 1993 Mumbai bomb blasts case. The 53-year old actor is going through the toughest phase of his life and he's working double shifts to meet the deadline of the various films he'd signed for. Sanju is working hard without letting his emotions come in the way of the shoot of his cop drama Policegiri – the project that is consuming a lot Sanju's time these days.
Dutt has accepted the harsh reality with grace but at times even he gets emotional when with family and friends. We hear that while shooting an Aarti song with ace choreographer Ganesh Acharya's troupe of 200 dancers, the dance director lost control of his emotions and left the shot midway. After witnessing this strange occurrence some dancers followed Acharya. The incident left the Munnabhai actor absolutely puzzled; the dancers came back crying and they even started touching Sanju's feet.
Seeing everyone emotional on the sets, the Khalnayak star too could not hold back his tears and hugged Ganesh Acharya!
We hope Baba will bounce back from the hard times soon and continue to entertain us the way he has in all these years!