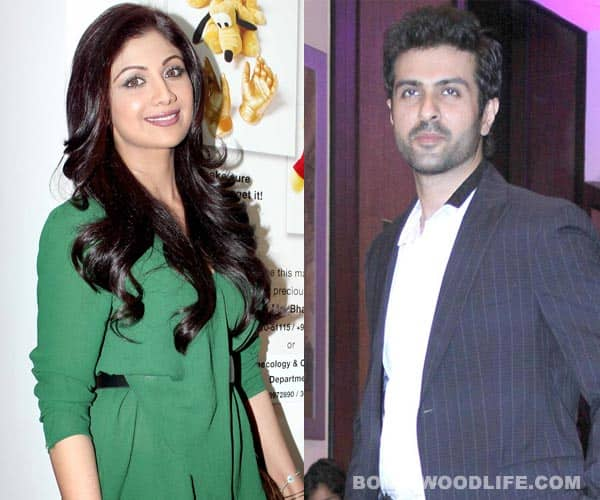 The Nach Baliye judge's home production is 70 percent complete, yet no one has a clue about the movie's leading man
Movie business is tricky, and when a film gets stuck in limbo, the stars have all the reasons to be worried about. And if it's your comeback film that is stuck midway, then you better be thinking on your feet!
And by the same definition, we're guessing that Shilpa Setty must be a rather troubled star. Her much awaited comeback film as a producer, after she gave birth to a lovely baby boy last year, is 70 percent complete, and still the actor has no second lead finalised.
The project which stars Harman Baweja was originally supposed to be a two-hero film, with an A-lister who would act alongside Harman. There were reports that Sanjay Dutt would be playing the lead in this flick titled Dishkiyaaon, yet the seven films that Dutt is doing don't include Shilpa's film. And not only that, around 70 percent of the movie has already been shot in Mumbai and Muscat, and a good deal of money too has been spent shooting scenes with Harman. Now what's remaining is only for a topnotch actor to come on board along with a pretty leading lady, so that the remaining movie can be completed.
Well, we always thought that with a shrewd businessman like Raj Kundra by her side, Shilpa's business decisions would be spot on. But this time it seems the lady has missed the mark completely. But again, casting Harman Baweja in a lead role, that too in your own home production, is a decision that takes more guts than brains!
We just hope that the pretty mum gets all her issues sorted out and that her film sees the light of the day soon!