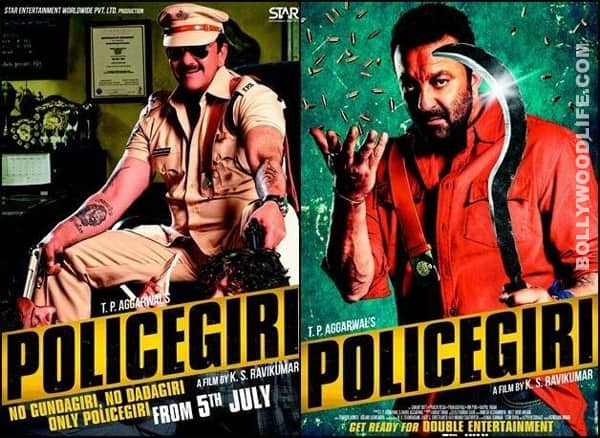 Sanjay Dutt, besides being busy creating world records for dubbing his latest film Policegiri in three hours flat, seems to be caught in a web of irony
Sanjay Dutt, whose review petition was rejected by the Supreme Court last week, has few options left now; two to be precise. Dutt can file a curative petition after which he can request the President for pardon. If that doesn't go through, Sanjay will spend at least three and a half years in prison. Clearly, his chances look bleak.
Since the apex verdict announced its verdict, Sanjay has been running around to complete his pending assignments – P.K., Zanjeer, Policegiri to name a few. And we couldn't help but notice the irony in the just released poster of the TP Aggarwal film in which Sanju baba is donning the khaki, at a time he himself is fighting the police and the courts. And when the movie hits the screens on June 1, the actor will mostly be behind bars witnessing its release.
It's definitely a cruel twist of fate for Sanjay Dutt. Don't you think so?