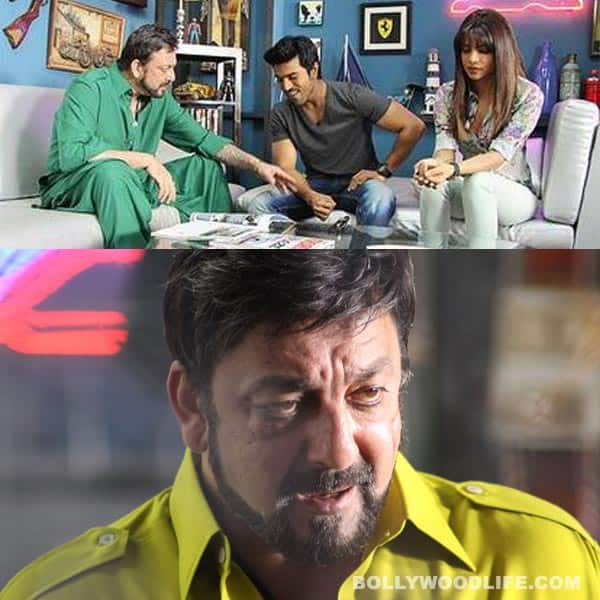 Piggy Chops fumbles more than a dozen times while facing the Agneepath baddie on the sets of their latest film
According to recent reports, the Munna bhai MBBS star Sanjay Dutt is looking a great deal hot as he reprises the role of Sher Khan in the Zanjeer remake, the one that was played by Pran in the original film. And apparently, Sanju baba is looking so dapper as Pathan Sher Khan, that Priyanka Chopra, who is a self confessed Dutt fan, goofed up a number of times; 17 to be precise, while shooting a scene with the actor. Well, that is very much unlike Priyanka, who is known to be thorough professional and who does her homework quite well!
It seems that the scene where Priyanka went week at her knees was the one where Ram Charan Teja introduces Priyanka as his girlfriend to Sanju's character. And Sanju too found the moment quite funny and forgot his own lines in the process, and the whole thing became a joke of sorts.
Well, Sanju baba still has it, flooring seasoned actors with his charm! And apparently, he has managed to impress the Zanjeer makers including director Apoorva Lakhia so much with his role as Sher Khan that he is getting more screen time and a meatier role that what was planned earlier, and his extended scenes will be shot next month! Way to go Sanju baba! After Vaastav and Agneepath, we now know that you will simply rock in negative roles!