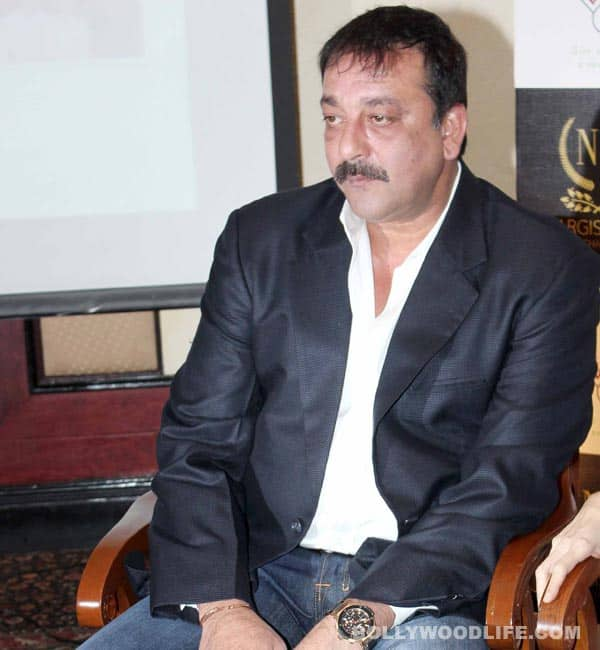 With the actor signed up for five major movies, the entertainment industry might suffer a huge economic blow
With the Supreme Court delivering its verdict on Sanjay Dutt's alleged involvement in the Mumbai blasts case – handing out a punishment of five years imprisonment for the star – Bollywood will reel under a major economic blow. The 53-year-old actor has signed on the dotted line for productions that include Zanjeer, Policegiri, Ghanchakkar, P.K. and the next in the much celebrated Munnabhai series. Besides these major productions in which Dutt will feature, there are a number of cameos that the star will do in various other films. In fact, Sanjay has films slated to release up to 2014!
If we roughly estimate the money riding on Sanjay at the moment, the number seems mind-boggling.  The industry could suffer a loss of at least Rs 80-110 crores, considering Dutt's popularity at the box office. The three major films that are likely to suffer the most are Apoorva Lakhia's Zanjeer, Rajkumar Hirani's P.K. and KS Ravikumar's Policegiri. Both Zanjeer– starring Priyanka Chopra and Ram Charan Teja in the lead – and Policegiri are nearly complete. There is only one schedule left for Zanjeer, and that had to be postponed because of the recent blasts in Hyderabad.
Dutt was supposed to resume Policegiri's shoot and finish his part this month. But now the fate of these two productions looks uncertain. Rajkumar Hirani might be hit hardest, since he has roped in Dutt for the Aamir Khan starrer P.K. having worked earlier in Hirani's Munnabhai series with amazing success, Sanjay immediately grabbed the offer. In fact, the star shot a couple of sequences with Aamir Khan in Jaipur recently. Hirani has also been excited about his next film in the Munnabhai series.
"It will be unfortunate if the verdict goes against the actor, as this will affect three of his films. While Raju Hirani's film PK is 50 percent complete, Policegiri is 80 percent complete and Karan Johar's home production Unglee is 30 percent complete," tweeted film critic and trade analyst Amod Mehra. But now, with the declaration of the court's verdict, filmmakers will certainly feel jittery about the fate of their movies hanging in the balance, with Sanjay Dutt staring at what could be the most turbulent time of his life.
ALSO READ:  Sanjay Dutt 1993 Mumbai blasts verdict-all you wanted to know about the case!
Sanjay Dutt-the troubled soul!