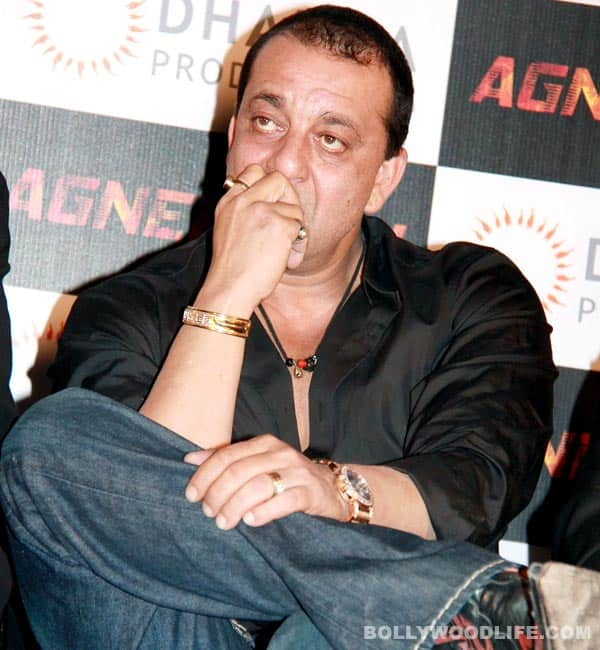 Reportedly, the prison officials have filed a review petition in the special TADA court to stop Dutt's privileges, including home cooked food, table fan and other services that are being provided to him
Sanjay Dutt surrendered before the TADA court on May 16 and was subsequently taken to the Yerawada jail in Pune. The special court in its judgment had allowed the actor home food, table fan among other facilities. But now it's learnt that Sanju baba will have to start abiding by the laws just like the other prisoners and start consuming meals prepared in prison.
Reportedly, the Yerawada jail authorities have filed a review petition in the special TADA court seeking to discontinue these services allowed to Dutt by the court for a month. And the reason behind this is that the jail manual states that only under-trials, on medical grounds, can get home cooked food. "These provisions were removed from the jail manual in 2000 for convicts who are physically fit. And Dutt who's a convict, seems to be fine. So he cannot be given the privilege. In fact, we will be filing similar petitions for other convicts who have availed such unnecessary facilities," said Superintendent Yogesh Desai, in his petition.
The food served in the jail – dal, roti, vegetable and rice for lunch and dinner, is prepared by prisoners under the supervision of the authorities. Breakfast consists of pohe or upma, a glass of milk and a banana (or any other fruit). Looks like Sanju baba who's quite a foodie will now have to do away with his taste buds till he's done serving his 42-month sentence.