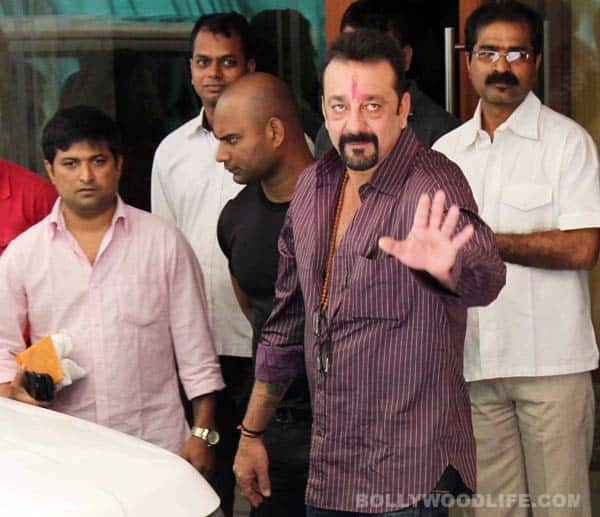 Sanjay Dutt , who returned to Yerawada Jail in Pune on Saturday, as his extended parole came to an end, will not get his next parole till 2015
Sanjay Dutt was out on parole since December 21, 2013 for almost three months before he returned to the jail on Saturday, March 22. The actor was supposed to return to Pune's Central Jail on January 21, but he sought further extension of his parole to be by the side of  his ailing wife Maanyata, who was recovering after surgery. The 55-year-old returned to jail on Saturday. Dutt surrendered last year on May 16 after he was convicted for illegal possession of arms in a case related to the 1993 serial blasts.
And now we hear that Sanju Baba will not be granted parole till next year. The Nagpur Bench of the Bombay High Court recently quashed petitions challenging the validity of the rules restricting a prisoner from applying for parole before the completion of one year from the expiry of the last parole.
Dutt who bid a tearful adieu to his family members on Saturday before returning to Pune's Yerawada prison will be eligible for parole only in 2015. As opposed to earlier rule that allowed prisoners to apply for parole twice a year, the newly introduced amendment avails parole only once in a year.