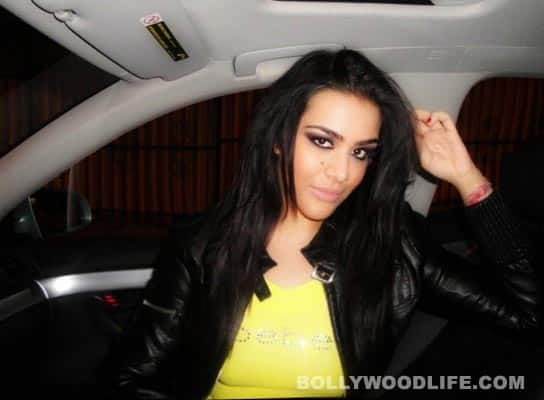 Now this career choice should keep Trishala's dad Sanjay Dutt happy for obvious reasons!
Sanjay Dutt doesn't want his daughter Trishala, currently studying in the US of A, to enter Bollywood. Trishala, we hear, was keen to get into movies, but dad Dutt was against her decision, apparently for 'safety' reasons. Much shoo-sha was made over Sanju's decision to keep his daughter away from the movie business when he himself has gained name and fame from his work in the industry. Sanju baba's mother Nargis too was a legendary actor known for her restrained and elegant performances. But Sanju was not going to relent. And he never hesitated to say so.
And now a little birdie tells us that Trishala is all set to become a designer. She even has India on her mind for her new business. Though it is not clear what projects she is going to get into, sources close to the family believe that it could either be an apparel line, a cosmetic range or even shoes that the young woman will step into.
At a time when star kids like Sonam Kapoor, Soha Ali Khan and Sonakshi Sinha, among many others, are following in the footsteps of their starry parents, Trishala is doing something different. And Sanju baba must be breathing a sigh relief now!