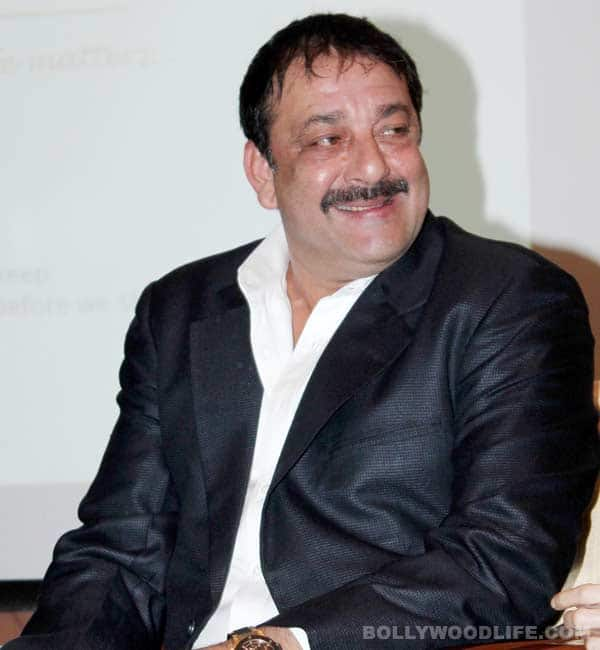 Update:
Good news for Sanjay Dutt, the actor's parole is extended upto October 29. The actor was to return to Yerwada jail on Tuesday, October 15. After citing health issues, the actor has now been granted an extension of 15 more days and will now have to return on October 29.
Earlier report from IANS:
The Munnabhai actor, currently out of jail on parole for a fortnight, has sought an extension of parole on medical grounds
Sanjay Dutt, 53, was granted parole from the Yerawada Central jail October 1 to get medical treatment for certain unspecified illnesses.  His parole period ends Monday and he has sought another fortnight's extension.
The application is under consideration and a decision is likely to be taken shortly, the sources said.  A parole is a conditional release of a prisoner for a limited period for a specific purpose and is strictly governed under Indian jail laws.
According to criminal lawyer JP Mishra, "It does not imply commutation of the sentence or amnesty and is purely decided as per individual cases at the discretion of the concerned authorities".
Dutt is serving a 42-month sentence for his role in the March 1993 Mumbai serial bombings of March 1993. He was convicted by a Special TADA Court for illegal possession of a pistol and an AK-47 rifle.  In March, the Supreme Court upheld his conviction under the Arms Act and reduced his sentence from six years, awarded by a lower court, to five years.  He has already served one-and-a-half years behind bars during trial. He returned to Mumbai's Arthur Road Central Jail May 16 to serve the remaining 42 months in prison.
Later, on security grounds, he was shifted to Yerawada Central Jail.
Will Munna Bhai get an extension or will he be back in the prison?