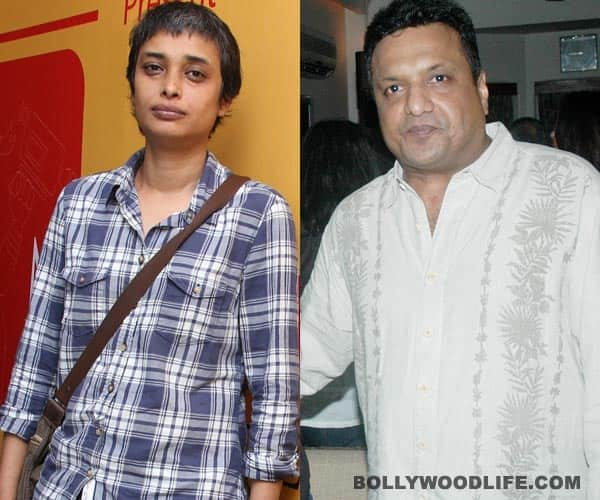 Motormouth director Sanjay Gupta takes to Twitter to lambast Reema Kagti over plagiarism allegations by the Talaash filmmaker
Whenever a big movie releases, an equally big controversy follows. Remember the battle between Jab Tak Hai Jaan and Son of Sardar, where the makers of both movies fought tooth and nail, shouting over the rooftops to prove their respective points?
And now it is Aamir Khan's Talaash that is under the scanner. Director Reema Kagti in a recent interview lashed out against director Sanjay Gupta over Gupta's allegations that Zindagi Na Milegi Dobara – that Kagti co-wrote along with director Zoya Akhtar – was a copy of the 1985 movie Fandango, about a bunch of college students going on a last road trip together. Kagti said, "This ridiculous and baseless allegation was started by Sanjay Gupta at one of the film awards jury meetings. I think a person like Sanjay, who does not have a single original frame in his seven films, should not be talking about originality."
This managed to rile Gupta, who went all out on Twitter ranting against Reema and her remarks. He levelled allegations against Reema of trying to pay a lot of money to the papers to publicise Talaash, saying that she was in the running for lobbying for film awards, referring obviously to the seven Filmfare and two National Awards that ZNMD took home. Gupta tweted, "Poor Reema Kagti, is desperate to create buzz for her thanda film. If using my name helps, so be it." And "Ms. Kaagti if I've been inspired I have openly admitted and not hidden behind a curtain of fake originality." Also, "And finally, Ms. Kaagti I am available whenever you ask to debate the originality of ZNMD on an open stage."
Reema, on the other hand, seems to use her Twitter account sparingly, and has not replied to Gupta's tweets yet. So, what say BollywoodLifers? Will the gutsy Reema Kagti take on Sanjay Gupta just before the release of the biggest film of her life? Or will she let it slide? Stay tuned for more, right here!