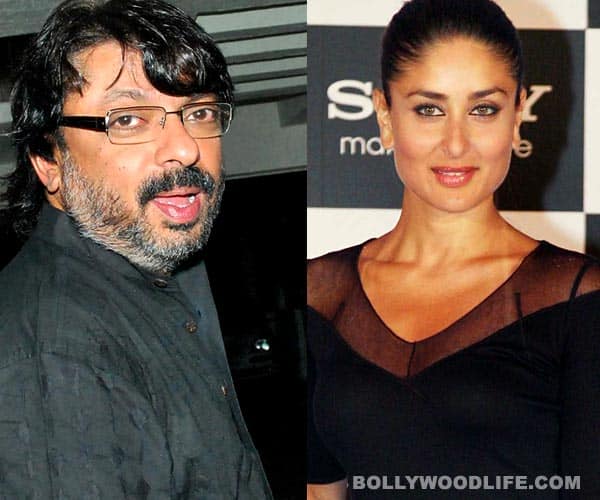 Contrary to the reports that Kareena Kapoor walked out of Sanjay Leela Bhansali's next project Ram Leela, Bhansali maintains that he did not want Kareena in his film because she's getting married!
Kareena Kapoor is getting married to her long time boyfriend Saif Ali Khan this October. And perhaps, that is the only reason why she has become undesirable to Sanjay Leela Bhansali for his upcoming venture Ram Leela. Bhansali doesn't want a married heroine for his film. While Bebo maintained that she had walked out of Bhansali's adaptation of Shakespeare's Romeo and Juliet, the maverick director has a completely different story to tell.
In fact, Bhansali was the one who decided against signing Kareena for Ram Leela. "A Juliet no matter how far removed from Shakespear's original vision of her cannot be a married woman. With images of her (Kareena) wedding festivities flashing all over, it would have been impossible for Kareena to pass herself as a Gujju Juliet despite her great talent," a source close to Bhansali revealed to a tabloid
It's difficult to tell now who is telling the truth, but we think that the Sanjay Leela Bhansali and Kareena Kapoor association is definitely jinxed! Remember, Bhansali wanted to cast Bebo for his box office scorchers Hum Dil De Chuke Sanam and Devadas. Eventually, Aishwarya Rai went on to bag both films, leaving Bebo in limbo. And now it is third time unlucky for the gorgeous diva. Sigh!