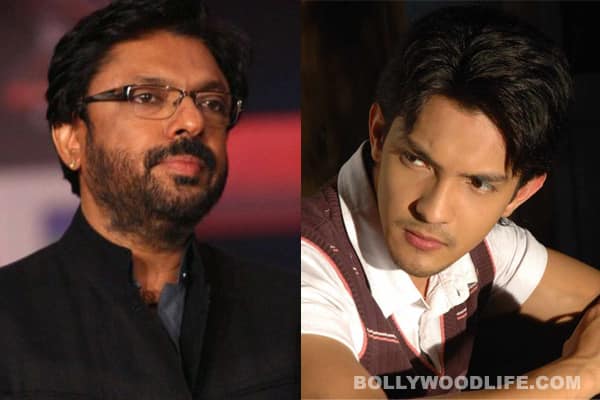 And this time the target is Aditya Narayan, who's assisting the filmmaker with his new film
It's certainly not easy to work with Sanjay Leela Bhansali. History shows that most of his actors and unit members have been at the receiving end of SLB's infamous temper. And on the sets of Ram Leela, things have not been any different. This time, it is Aditya Narayan who learned a lesson the hard way.
The young singer-TV host-actor, who is assisting the reclusive filmmaker on Ram Leela, was playing with his new smartphone on a shoot recently. Little did he know that Bhansali was watching him doing so. And it was a huge surprise to Aditya, when Bhansali walked up to him, snatched his mobile phone and threw it away, breaking it into pieces.
The cast and crew were hardly surprised with Bhansali's eccentric behaviour – they all know, as we do, that the director does not allow cellphones on his sets – while bechara Aditya was petrified. Surprisingly, the youngster denied it all, saying that "Nothing of this sort ever happened. In fact, Sanjayji is very careful about valuables on sets. He's very strict when it comes to usage of cellphones on sets, but he's very civil about it. So I never carry them on sets," said the lad to a newspaper. "Working with Sanjayji is like attending film school. He doesn't tolerate stupidity, but he pampers his cast. I've hardly ever seen him lose his cool during our film shoots (really, Aditya?)."
Remember when Sanjay lost his temper with Ranveer Singh when the actor arrived on the sets of Ram Leela with a clean-shaven face? Perhaps SLB needs to either control his temper, or see that stories of this kind do not reach the media. Right, BollywoodLifers?