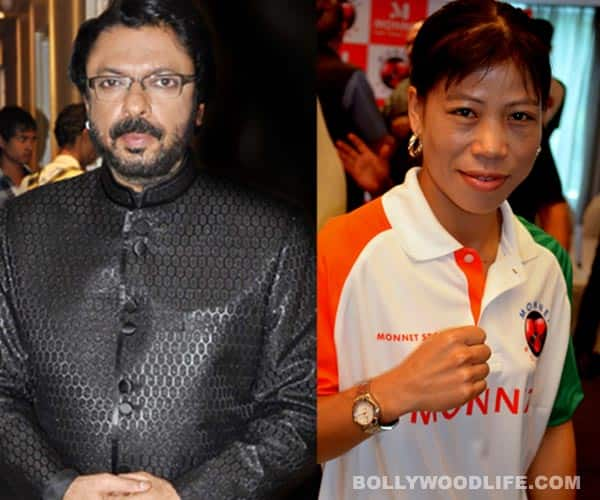 Art director Omung Kumar approached Sanjay Leela Bhansali about making a film on the life of Olympic medal-winner Mary Kom and it seems that SLB instantly agreed to produce it
The Saawariya director is mighty impressed with Omung Kumar's attention to detail. So when Mr Kumar narrated his script to Sanjay and showed off the kind of homework he had done on the boxer, Bhansali gave his nod without wasting much time. Omung has worked as an art director for films like Black and Pyaar Ke Side Effects, among others. But looks like MK's struggle has inspired him to an extent that he finally decided to give direction a shot. Although the makers haven't started the casting process yet, we can already imagine Bollywood with its very own Million Dollar Baby in the making…or maybe something way better than that.
As Sanjay is all set to portray the hardships of the legendary boxer, we hear he will meet Mary on August 23 and discuss the project with her. And although we don't know who the protagonist will be yet, we hope that she successfully steps into the shoes of this humble sportswoman and gives the Indian film industry a movie to remember as well as get inspired by!