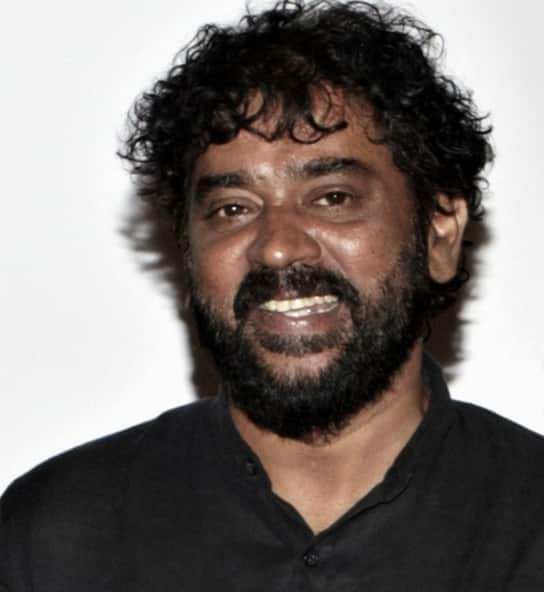 In an exclusive interview, the ace cinematographer speaks about his journey from behind the camera to before it, and about his recent directorial Urumi which has been selected for the Busan International Film Festival

Santosh Sivan is one of the few cinematographers in Indian cinema who have worked across borders and gained recognition on home soil as well as abroad. Not many know that the master craftsman began his journey as a painter, then moved on to still photography, from there to cinematography, then direction, and finally acted in a Malayalam film in which he played Raja Ravi Varma – the very painter who inspired him in the first place! Surreal. Sivan has won not one, not two, but 13 National Film Awards for various categories through his career. Unbelievable, but true. We talk to the maestro about his journey.
What has been your most challenging shoot?
One of the most challenging was Chhaiyya Chhaiyya (the song shot on a train in Dil Se). It was dangerous for everyone. Shahrukh Khan was the only one jumping around. The rest of us were very scared and so we finished the song in just over two days. His energy levels are unbelievable.
After winning numerous National Awards and doing several films in multiple languages, what drives you on and inspires you to keep learning?
It's important to dedicate a film to someone – so you never get tired of working on it! I mostly dedicate my films to my mom. I also keep challenging myself. And the best education is to travel. I travel a lot, because when you meet new people and have different experiences from each culture and place, and their experiences become your own. Each person reacts differently to situations and has a different perspective. I also teach people. When you do that, you end up learning more.
When you sign a film, what is your approach to the cinematography plan? How much do you discuss with the director before shooting?
The plan is very script driven, depending on what the story is, what period it is being shot for, the locations, whether it's a commercial or realistic film, and so on. In commercial films, a heroine has to be shot with full makeup even if she is just out of bed (laughs). But in realistic cinema, we have a natural look. For Urumi, it was a mountainous terrain and I decided to use brown and green hues. Also, the music is a very important factor. During Roja, we were shooting in Kashmir. AR Rahman had recorded some tunes for what was his first film. Mani Ratnam, Rahman and me went on location and played those tunes to see if the music would suit the place, and vice versa. We purposely showed snow in the film for the first time only through Madhubala's (actor Madhoo) eyes, as we thought it made sense for a film like that. It worked. So, the point is that visualisation starts in music recording.
What is your approach to lighting?
Everything has to be in harmony. Capture harmony within a frame. If you get this right, you will not worry about where to put the light and where not to put it. Also, I make my own lights, so I can place them anywhere. I have even given my own names to lights – one is called Santa Cool and the other, Santa Warm (laughs). It's important to reinvent and improvise. For instance, during Raakh, Aamir (Khan) was wondering why I had double-exposed during the scene. But he didn't know what I was trying to capture in that outdoor scene at night.
You have shot a few films, including Urumi, with a combination of various formats. How does it work?
Yes, I have used Canon EOS 5D extensively in my recent release Urumi, especially for the sensuous song featuring Vidya Balan. I have also used it in Owais Hussain's new film called Pehla Sitara. I have shot with the 7D, Alexa, D21 and the YS cameras as well. It's a challenge to shoot in different formats. Each one has its advantages and one should make use of them. This also comes out of my urge to constantly innovate.
You recently acted in a Malayalam film on Raja Ravi Varma, titled Makaramanju. Where did the urge to act come from?
I always say – you only have one life, so do all you can. So when someone offered me a role, I said yes. What a coincidence that I started my journey by studying Raja Ravi Varma's paintings – which my grandma urged me to look at – and I have ended up playing the painter in a film! Now the masses in Kerala know me only as Raja Ravi Varma!
So, was your grandmother a big influence in your beginnings as a cinematographer?
Yeah, like I said she used to show me Raja Ravi Varma paintings and ask me to compare the originals with prints on calendars, etc. and note the difference. That was my first visual education. I had thought I would be a painter. But I started my journey with still photography. My dad had a studio. He used to make me dust pictures and then ask me to take a closer look at them. I later studied at FTII, Pune.
What is your take on still photography versus cinematography?
What I observed in still photography was that people want a picture taken for a particular purpose. And they want to be portrayed in a certain way, which they're quite sure of. Moreover, everyone's face has some kind of character. The camera starts appreciating it and you learn to accentuate it. This goes for the movie camera, too. And it is for this reason, that I sometimes ask stars not to wear makeup – so that the character in their face comes out. But unfortunately, while shooting commercial films, even if an actor is crying, she has to look all made up with perfect hair and all (laughs). Still (photography) is a single person's art, while cinema is all about handling pressure and people. There's never a right time to shoot a scene in a film. There are different angles, moving lights, and no two situations are the same.
Did you find the transition from one medium or format to the other difficult?
It is always difficult. For instance, we shot on film first and now it's all digital.
Any favourite Bollywood actor?
Kajol. She is simple in real life, but she transforms into a spark in front of the camera. And of course, Shahrukh Khan.
You made a wonderful children's film when you started out, called Halo, which went on to win the National Film Award. Any plans of making another one?
I made another one called Malli in Tamil (it won awards at Chicago, LA and Cairo). I shall soon make another children's film.
Message to budding cinematographers / photographers.
Be happy. Shoot less, and not like a factory. Experiment. Stick to your culture – it's very interesting to an international audience. People want to see new stuff, and not what they have already shot. Don't copy them. And remember, you can have your silences in cinematography, just like in music.