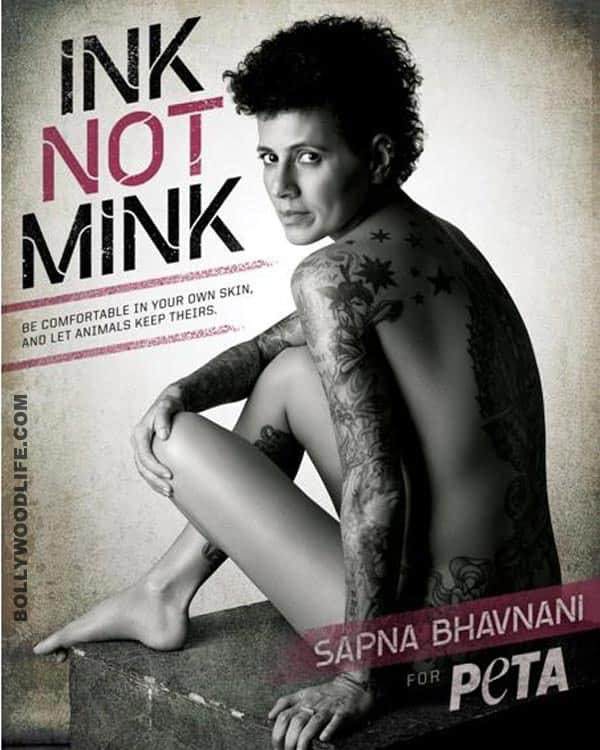 The Bigg Boss 6 contestant posed for the 'Ink, not Mink' ad, clad just in her tattoos and nothing else
Sapna Bhavnani was recently seen battling it out with her inmates in the house of Bigg Boss 6 and was even spotted pointing an accusing finger at Salman Khan for being a chauvinist. But this time she has gone ahead and done a bold photo shoot to support the cause of animals for PeTA (People for Ethical Treatment of Animals).
With the said ad, the slogan for which reads – Ink, not Mink – Sapna plans to spread the message, "Be Comfortable in Your Own Skin, and Let Animals Keep Theirs. Say No to Fur and Leather".
Sapna, who discovered about the cruelty meted out to the animals, said in an interview, "After I educated myself and saw a few films on the cruelty and what happens to animals, I realised that it just wasn't worth it. I take a very strong stance on leather." She even suggested the use of pleather that acts like a perfect substitute for leather.
So take a look at this image of Sapna Bhavnani on the ad and tell us what you think of it, peeps.