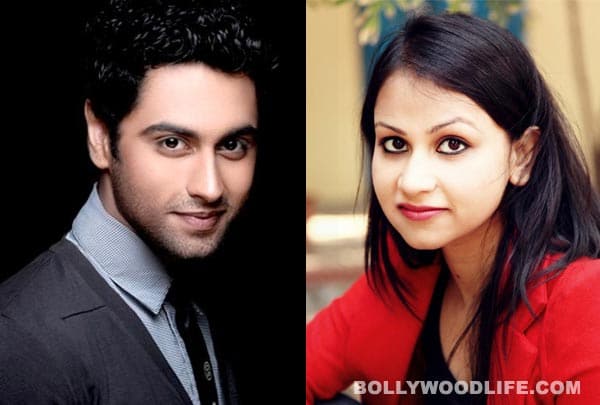 He should never have married her at all – at least, that's what we think…
The makers of Zee TV's popular show have viewers at the edge of their seats with all the drama and tamasha on Sapne Suhane Ladakpan Ke. Gunjan (Roopal Tyagi) broke up with Mayank (Ankit Ghera) and has moved on. She willingly handed him over to his new wife Charu (Aanchal Khurana), but the jealous and dimwit nayi biwi is so busy plotting against the sisters (Gunjan and Rachna) that she can't see her own marriage spiralling into disaster.
Charu is a selfish person who can never be satisfied – Mayank knew this about her all along, but it was his family that needed to see it with their own eyes. And during the Holi festivities, they all witness the woman's true colours.
According to our buddy the birdie who sneaked on to the sets of the TV show, Charu plots to torment Gunjan by locking her up in a room and ruining her clothes. She then weaves a story to the family, painting Gunjan in a bad light. But our girl is too smart for this; she outwits Charu and shows the family what truly transpired between them. Enraged by her behaviour, the family asks Charu to leave the party. That's not all. Mayank takes the opportunity to demand a divorce from Charu – now that's what we call chance pe dance!
Looks like our prayers are finally answered. If Mayank and Charu truly do split, Gunjan may just have an opportunity to live the life she always envisioned with her first love. But the question remains, will Charu go quietly or will she create more havoc and spoil the Garg family's name just out of spite? Guess we'll have to wait and watch to find that out!