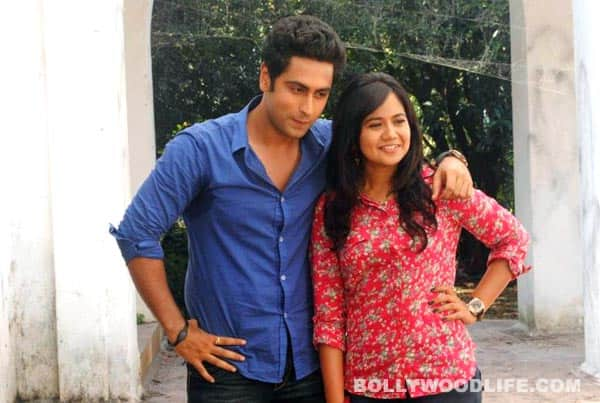 The atmosphere is very joyful at the Garg house minus a few glitches created by Mayank's mother
It's all hunky dory in Zee TV's Sapne Suhane Ladakpan Ke as Mayank and Gunjan are enjoying their pre-wedding ceremonies – or so we'd like to believe.
The sangeet, haldi and mehndi ceremonies are over and Gunjan will finally tie the knot with Mayank this week. Shail mausi is running around on one leg to see through all the arrangements of the wedding, while Mayank's mother keeps throwing her weight around giving orders 'coz she is the boy's mother – ufff!
With so much happening in the house, no one really notices the underlying politics Mayank's mother is playing to gain control of the house with her sister's aid. Wethinks the lady is going to use every opportunity she gets to extract money from her in-laws and humiliate Shail mausi. The only people who can put a stop to this are Mayank and his father, but will they do it in time or will they play silent to all the nonsense that's going on?
No matter how much they try, this wedding is bound to have a lot more drama before the bride and groom take their wedding vows. Let's just hope it doesn't get too ugly!