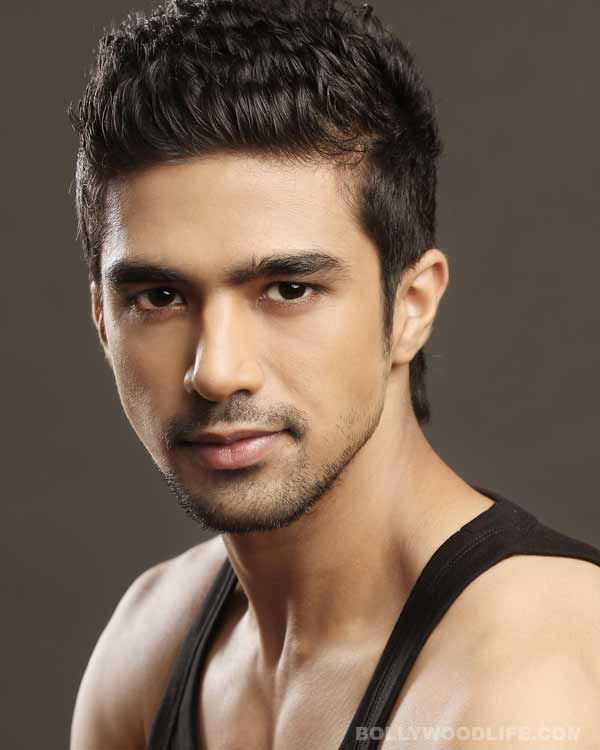 The Bombay Talkies actor has been appreciated for his acting and he is all set to play a skating coach in his upcoming sports film. Read on to know about the film and his character
Sitting in the plush Yash Raj Studios, Saqib Saleem spoke to us recently about his upcoming film Hawaa Hawaai, his National award winning co-star Partho Gupte, director Amole Gupte and how being a cricketer helped him in playing his character, Aniket Bhargava. Excerpts from the interview
The tagline of the film says Kucch sapne sone nahi dete, did you have any such dreams when you were growing up?
Don't you? Everyone has. I too had such a dream. I have been a cricketer all my life and at my home in Delhi, I had a life size poster of Sachin Tendulkar in my room and I used to talk to that poster always and keep saying, "Sir, I am coming!" Every year I used to tell Sachin that I am coming to play with him, but every year kept passing and I kept seeing that I am still another year away. So that was when I had a personal check and realised that I might have been living the wrong dream and therefore I decided to change my dream. That's when I decided to stop wasting my parents money on cricket and decided to do something else. Then I thought of becoming an actor.
Was being a sportsperson the real reason for choosing this film?
Not for choosing this film, but for working in this film. I always wanted to do a sports film because I was a sportsman all my life. And being a sportsman helped me in bettering my performance in the film. You put a football player in a cricket field or you put a tennis player in a basketball court, they somehow manage. They might not master the sport but their body language is definitely the same. So that is what helped me in the film. I have grown up watching film like Jo Jeeta Wahi Sikander, Chak De! India, Iqbal and all, which I completely love and adore.
So did you have a prior skating experience?
When I was in school, I did a bit of skating, but then as I grew up I entered into cricket and I stopped skating. I had even played rollerblade hockey many a times in school, but then for cricket everything else took the back seat. For the film I once again started coaching with Ajay and Dheeraj sir, who are national level skaters. More than me knowing skating it was my knowledge of the sport that mattered. I had to know the nitty gritties of the sport because when Amole Gupte sir shoots, he lets the kids react originally. So when the kids used to ask me any questions during the shoot, I didn't want to be not-knowing the answer, because once the kids see that you don't know the answers, they will start hating you. That might have had hampered my role in the film and thus I didn't want that to happen.
You are playing a coach in the film. So do you have any such coaches in real life, whom you consider as your mentor?
When I was playing cricket in Delhi, I was training under Mr Chetan Sharma, who was an India team player. He is a mentor figure for me and we still keep in touch. He called me up after seeing Mere Dad Ki Maruti and said, "Oye tu toh actor ban gaya" (Hey you became an actor).
How was it working with Amole Gupte?
Very different and very very interesting. I come from Yash Raj Studios and I have worked with Dharma Productions. I am so used to being treated as an actor. I had my personal vanity van, my personal spot boy, my personal make up artist, I order whatever I want to eat and all of that. I am pampered basically. Now here I enter in where there are no vanity vans on sets, no make-up artists and only one spot boy for the entire crew. I was like, "What the hell!" I wondered if I really wanted to do everything. But then when you join a film, you join hands with your director and walk on his vision. So I did the same. I was like when the five-six year old kids can sit in the scorching sun, who am I to be sitting in an AC room. Its better I bond with these kids, which will help me understand them better and they will also start having a liking for me and then maybe we will have a great chemistry onscreen.
While shooting or even post it, did you ever feel like you were the second lead in the film and Partho Gupte was the central lead hero?
Lets watch the film and then decide about that, but for one thing I will tell you is that this story is about a journey which two people decide to take on together. One is the dreamer, Partho, and the other is the believer, Me. I train him in the film. I am the prime catalyst in his life. It's like if he is Arjun then I am Krishna. They can't function without each other. There was no level of insecurity.
How was it working with Partho?
Partho is just 13 but his brain is far more sharper. He has grown up in a family where his father is Amole Gupte and mother is Deepa Bhatia. In his age, he has seen far more films than me. He is so sorted in life and well focused. At his age I was no way as sorted and I didn't even know what I was doing in life. He is a little bit moody also, but you give in to that as you know he is a kid. Sometimes his mood goes off and he doesn't want to work and do something else, but that all okay as he does fantastic work when he is in the right mood. He is growing up very well and his parents help in keeping him grounded. He is yet to realise that he has won a National Film award. Maybe if I had won it at his age, I would have been floating in the sky and wouldn't be talking to anyone.
Is Sridevi a part of the film?
She is the original Hawaa Hawaai, but she is not there in the film. We showed her the trailer and she really loved it. She decided to grace our trailer launch with her presence and we couldn't for anything better than that from her. The film is called Hawaa Hawaii for a specific reason, which you will get to see in the film.
Talking about you, is it difficult being an outsider in the film industry?
It's difficult and easy both. It's difficult because you don't have access to a lot of people. You don't know whom to talk to, whom to meet and all, but at the same time there are no expectations from you. And it is that feeling of being an underdog that pushes you to work better. And from a point of no expectation, when you come up with a superb film or a superb performance, people start loving you a lot. If I am somebody's son everyday I have to prove it to people that I am equally good or not, which is a very difficult thing to live up to. I feel it's harder to be a star son.