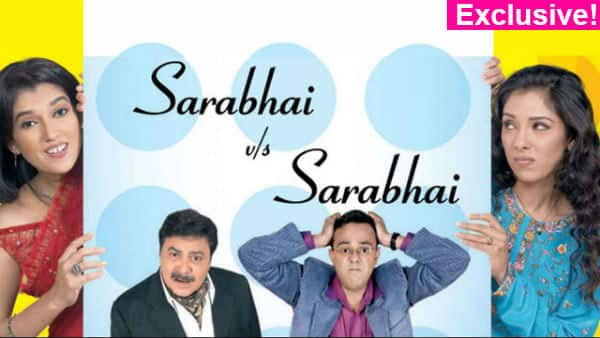 There is public demand for the popular sitcom to air again; but Hats Off Productions has been delaying the project. Read on to find out why…
Sarabhai Vs Sarabhai starring Satish Shah, Ratna Pathak, Sumeet Raghavan, Rupali Ganguly and Rajesh Kumar went off air in 2006. The makers then promised to come back with a season two soon enough, but it's over eight years and we see no signs of the show coming back.
We caught up with the co-founder of Hats Off Productions, Aatish Kapadia, who was also the writer of Sarabhai vs Sarabhai to find out the reason behind the delay. He said, "It's not that we don't want to start Sarabhai Vs Sarabhai again. But the channels feel that the audiences have shifted so much into the interiors that there will be no market for a show like Sarabhai Vs Sarabhai. The sitcom is too evolved a show; nonetheless, the day a channel can identify an audience for this show, we will come back for sure. In fact, I have already written 30 scripts for it."
Sumeet Raghavan, who is currently busy with the launch of his new show – Badi Dooooor Se Aaye Hai ,feels that people still love Sarabhai Vs Sarabhai and it has a high recall value even after all these years. "Today also, if you announce that Sarabhai Vs Sarabhai is coming back people will be thrilled. In fact, I was telling Aatish that if we put up a hoarding with all our (the Sarabhai family) backs to the camera and say 'The family is coming back', that is enough for people to rejoice. We all want the show to come back. It's been eight years since we went off air, yet the show has tremendous recall value. In fact, my children still repeat dialogues from the show. But I don't know what's the hitch and why it has not happened already," said Sumeet.
We asked Jamnadas Majethia aka JD – the co-founder of Hats Off Productions when will Sarabhai Vs Sarabhai come back? He said, "Never say never. I am hopeful that the show will come back someday because so many people want to see it. The day we get a channel to take the show, we will surely come back."
Well we definitely hope so. Fingers crossed!