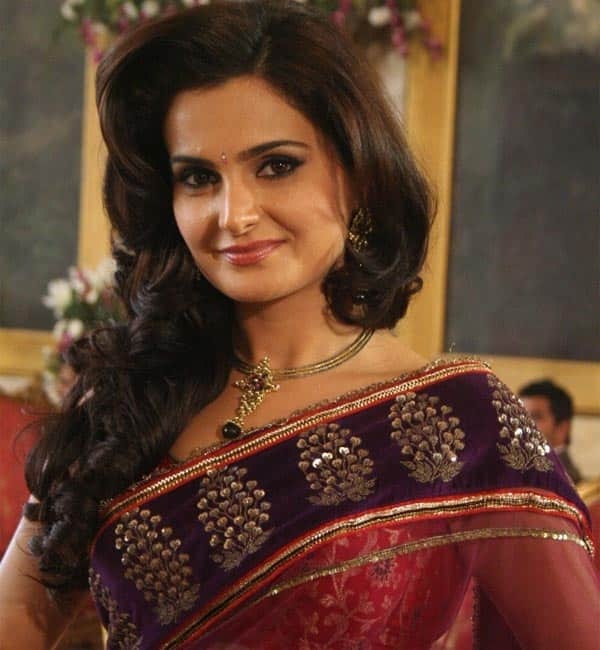 Kumud and Saras are back from London with Kabir and there is more good news awaiting them
Saraswatichandra, which will apparently end soon, is showcasing a lot of drama. Like you, we too are also glued to our idiot box waiting to see what will happen next.
Last we saw that Kumud (Jennifer Winget) and Saras (Gautam Rode) rescue Kabir (Ashish Kapoor) and come back to India. When they reach home, the Desai family tells them about Kallika (Soni Singh) accusing Danny (Karan Kapoor) of raping her by Gumaan's (Monica Bedi) orders. They narrate the entire incident and tell them how Kusum saved the day by tricking Kallika into exposing Gumaan. Danny, who is obviously hurt knowing his mother's true nature, is unable to assimilate the fact that Gumaan tried to ruin his marriage. Poor boy!
In the upcoming episodes, Saras, Danny and Kabir's father Laxminandan Vyas (Chetan Pandit) wakes up from his coma. While everyone is aware of Gumaan's true nature, Laxminandan still thinks his wife is a saint. Seeing the delicate situation, everyone decides to stay mum about Gumaan. Mortified by Gumaan's actions, Danny will break his silence, go against his mother and tell the truth to Laxminandan.
Will this shock worsen Laxminandan's condition? Will both the families put Gumaan behind bars under the charge of attempt to murder? Or will they all just forgive and forget? Guess all our queries will soon be answered. Stay glued to BollywoodLife to know what happens next…