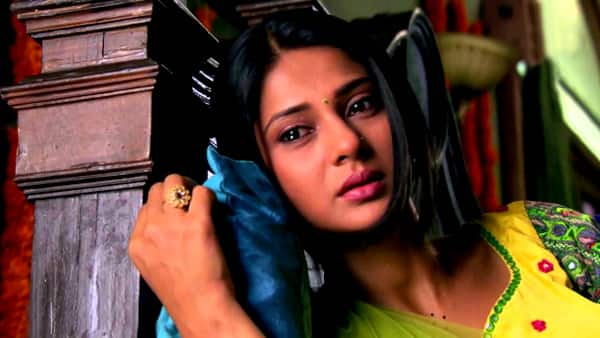 Pramad is an abusive husband and Kumud is doing everything to change him, but for how long?
Pramad (Anshul Trivedi) has a weird relationship with Kallika (Soni Singh) and as long as she's there in his life, Kumud (Jennifer Winget) cannot change her husband. Saraswatichandra (Gautam Rode) promises Kumud that he will not leave her house until he sees the couple settled. In order to do that, Saras first tries to get rid of Kallika by getting the conniving woman married.
Kallika is the only one who knows Saras and Kumud's secret, but she is forced to keep mum. She tries to put of her wedding by creating problems, but nothing works. Left without options, Kallika is forced to run away.
Pramad gets mad when he hears that Kallika has left him and run away. He blames Kumud for all his problems and humiliates her. He even physically hurts her; when Saras sees this, he asks Kumud to leave him. He tries to explain to her that Pramad will never change and love her. He also tells Kumud that it's not worth staying with such a man and wasting her life trying to change him.
Kumud hears this and is convinced that things will never change for her in Pramad's life. He will continue to be a waste of space. She makes up her mind to leave him, but will she succeed or not remains to be seen.
Keep watching this space to find out more.