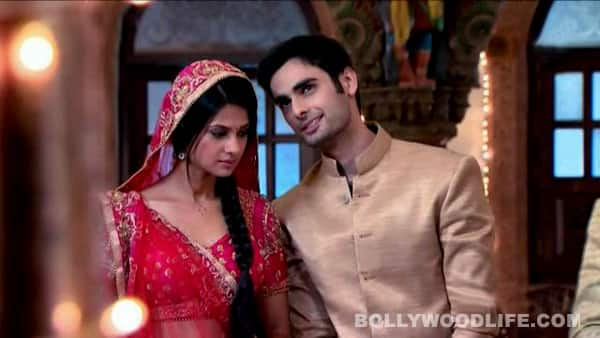 It was a decision taken in haste. It was supposed to be the remedy for a bruised ego and broken heart, but looks like this decision will cost Kumud (Jennifer Winget) her entire life
Saraswatichandra's Kumud agreed to tie the knot to Pramad Dhan Dharmadhikari (Anshul Trivedi) when Saras (Gautam Rode) refused to marry her. She still loves Saras, but his betrayal was unpardonable. Kumud decides to start life anew, but is in for a rude shock when she sees her new husband flirting with someone else in their bedroom.
That's the first glimpse of the real Pramad that Kumud gets, and it's definitely not pleasant. If truth is to be spilled out, Pramad is a spoilt brat and has no purpose in life. His aimless and destructive nature has his parents worried. They hoped that marriage will change their beloved son, but a dog never changes its spots, right?
In the upcoming episodes, Kumud's entire life will be dictated by Pramad. At first she will be reluctant to his absurd demands, but will then take it as fate and comply with it. She will regret marrying in haste and miss Saras, but bow down to fate. Kumud will try to forget Saras, but it is obviously not that easy for her. On the other hand, Saras, who has got himself emancipated from his father, will immerse himself in work. His workaholic nature will make his friends worry.
The two will constantly miss each other, but promise to never take their names. But fate has a face to face meeting scheduled for them soon enough; will they reunite or will they hold on to their egos. Keep watching to find out!