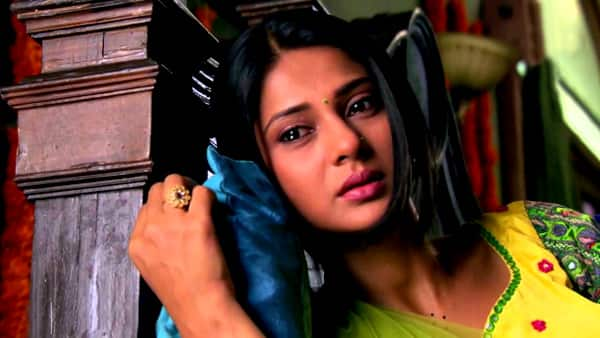 The show's producer has changed and the new ones are going all out to make the story as sensational as possible
We earlier told you regarding Pramad (Anshul Trivedi) finding out about Kumud's (Jennifer Winget) affair with Saraswatichandra (Gautam Rode) and being miffed with his wife. After this, he starts taunting and giving her grief. Kalika (Soni Singh) tries to poison Pramad's mind against his wife claiming that there's something brewing between Kumud and Naveenchandra (Also Gautam Rode).
Pramad accuses Kumud and calls her characterless in front of the entire family, but her sister steps in and tells the family about her relationship with Naveen. It has nothing to do with Kumud. When Pramad cools down, he makes a proposal to Kumud. He suggests that they take their so-called relationship forward by consummating their marriage. A shocked Kumud is rendered speechless with this proposal. Now knowing how the scene usually turns out with abusive and alcoholic men, Pramad may try to force himself on Kumud. Under the claim that a husband has the right to have sex with his wife – Men…Arrrghh!
We wonder if Saras will come to Kumud's rescue, and if he does, will everyone know that Naveen is none other than Saraswatichandra? Keep watching this space to find out more!