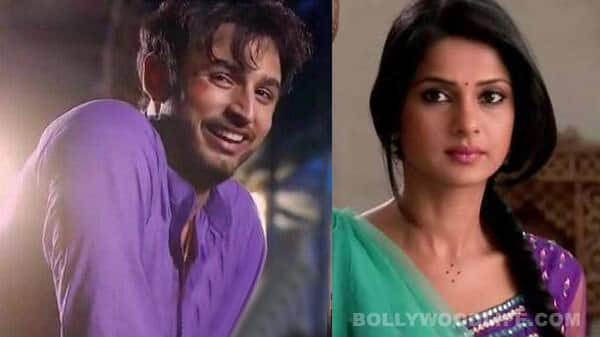 Kumud has finally seen the true colors of her sadistic and abusive husband, but unlike most women she does not bow down to him this time –surprised? So were we…
Pramad (Anshul Trivedi) tries to kill Kumud (Jennifer Winget) and Saras (Gautam Rode); the bullet hits our hero. Just when Pramad is about to shoot him again, Kumud comes in between with a weapon she finds on the scene – magic eh?
She threatens to kill Pramad and screams. Hearing Kumud scream, some women come to her rescue and Pramad flees. He goes home and cooks up a story about how Kumud cheated on him and ran away with Saraswatichandra. In the meanwhile, Kumud nurses Saras' wounds and brings him home. As soon as they reach home and explain the whole story, Pramad's family and the locals gather around expecting explanations for Kumud's so-called wayward behaviour. They order Kumud to give an agnipariksha (loyalty test). Now we thought Kumud would cry and wail about the injustice and agree under pressure, but our heroine impresses us and asks Pramad to go to hell.
And shockingly, her entire family supports her. She then threatens Pramad and tells him that she will call the cops and handle this whole thing in a way he never saw coming. Realising that Pramad could be at fault, his mother begs Kumud to take back her case. Kumud agrees on the condition that Pramad gives her a quick divorce. Everyone thinks it's for the best and is happy that the whole drama is finally sorted. And suddenly, Pramad spins a new web. He decides to not let Kumud go off that easy and denies her the divorce. Arrrrghhhh…men!
We wonder what will Kumud's next step be? Will the makers now a weave a courtroom drama in this show? Wait and watch!