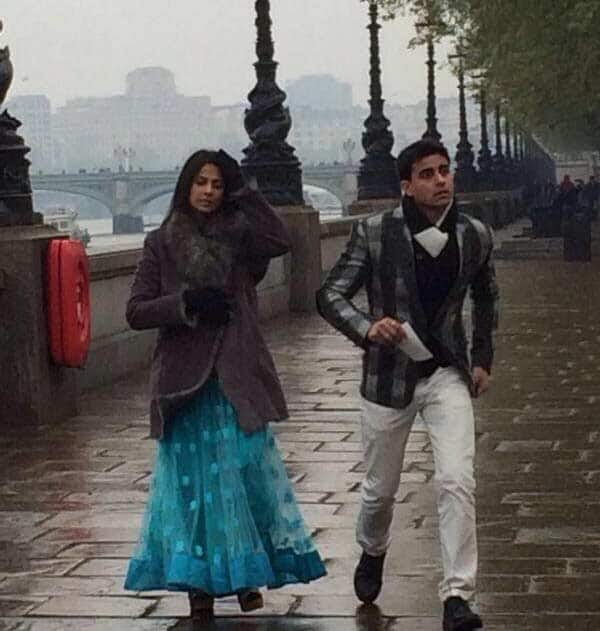 Gumaan made plans to kill Kabir – Saras' younger brother in London and challenged our hero to save his brother, we wonder if he will be able to reach there in time or not
Saraswatichandra, which is rumoured to end soon, is currently showcasing an interesting track. Saras (Gautam Rode) and Kumud (Jennifer Winget) are in London to rescue Kabir Vyas (Ashish Kapoor) from goons hired by Gumaan (Monica Bedi).
They have tied Kabir to a chair with a bomb attached to his body. In the process to save his younger brother, Saras and Kumud are also caught and tied. Gumaan calls up Saras and tells him that he can save only one person – his brother or his loving wife. Whoever he doesn't choose, will be blown up by a bomb within ten minutes.
Both Kumud and Kabir tell Saras to choose the other person, but our dishy hero has other plans. According to rumours, our hero will fight the goons and manage to rescue his family from Gumaan. They will all come back to India safe and sound. Once back, Saras and Kumud will get Gumaan arrested. Gumaan assumes that Danny(Varun Kapoor) will support her, but she will be in for a rude shock to see her own son testify against her.
Will this be the end of Gumaan – well, not exactly. We hear, she will be back to avenge herself. Stay tuned in to BollywoodLife to find out what happens next.