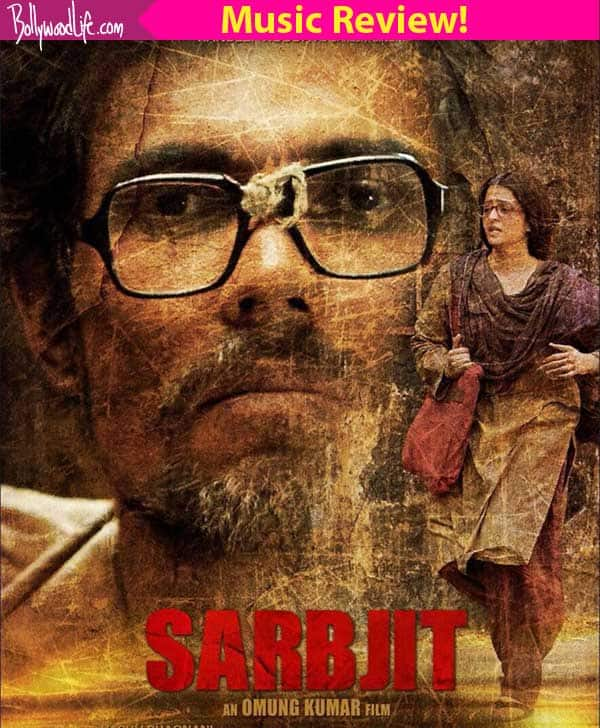 The music is composed by Amaal Mallik, Shail-Pritesh, Jeet Gannguli, Tanishk Bagchi and Shashi – Shivamm
9 songs! That's what Sarbjit's soundtrack has in store for us. With multiple composers, let's see if the album is with the combined effort!
Salamat
The first song is about lifelong love and longing, sung by Arijit Singh and Tulsi Kumar. As romantic songs go by, Salamat is not a bad one; it is mellow to your ears. However, it sounds very repetitive and can be boring after a couple of stanzas. Arijit Singh definitely seems to be stuck in a rut, and like the song even he is sounding repetitive too. It's time we need another Gulon Mein Rang Bhar of Haider from him.
Dard
After love and longing, the next one is about pain. Aptly titled Dard and finding the correct man to croon in Sonu Nigam, Dard is a song that may definitely make an impact when we see Randeep Hooda languishing in the jail, But standing on its own, the song doesn't demand a a repeated hearing, despite Sonu Nigam's soulful singing.
Tung Lak
Tung Lak is a typical Punjabi celebratory number, that takes the safe route and chooses Sukhwinder Singh to croon this one, along with Sunidhi Chauhan, Shail Hada and Kalpana Gandharv. As any Bhangra numbers go, Tung Lak is fun to listen, but there is nothing more here to write about, as we have heard better songs before.
Rabba
It's good to hear Shafqat Amanat Ali after such a long time, and Rabba captures your attention, thanks to his spirited singing. As far as the composition of Tanishk Bagchi goes, the song doesn't break any new grounds here.
Meherbaan
After the celebratory Tung Lak, Shail-Pritesh return to compose a Qawwali. Meherbaan, luckily for us, turns out to be one of the better song for the listeners, something this album strongly require. Meherbaan impresses us with its composition, its lyrics and the soulful singing of Sukhwinder Singh, Shail Hada and Munnawar Masoom.
Barsan Laagi
When this song begins, you are so sure that you have an instant winner. The moment you hear Shail Hada's voice, you are hooked. Though the song does manage to lost steam as the proceedings go further, in a album that lacks good songs, Barsan Laagi is definitely a Kohinoor!
Allah Hu Allah
Allah Hu Allah is a fine composition that will appeal to all listeners who love folk music. The only problem is it is a situational number, wand will not appeal to many. But then are so are most of the songs in the album.
Mera Junoon
Shail Hada returns to the album with another number about pain and sorrow. Mera Junoon is just another filler as far as situational tracks and makes very limited impact. Could be passed for the next song.
Nindiya
Nindiya is an unusual number, that looks like it will be lullaby, but turns out to be another situational song but lighter in tone. Arijit Singh redeems himself slightly with Nindiya after an average work in Salamat. Pleasant while it lasts!
Sarbjit theme music
As expected, the theme song stays true to the spirit of Sarbjit, and is high on melancholy.
Our verdict
Sarbjit's soundtrack is definitely not made for the charts, despite a cursory Bhangra number. Most of the situational, making us wonder why the makers chose to have 9 songs in hte films. Barring Meherbaan and Barsan Laagi, the rest passes muster.
Our picks
Meherbaan, Barsan Laagi
Rating:
out of 5
Reviewed by Sreeju Sudhakaran
* Poor
** Average
*** Good
**** Very good
***** Excellent