Sargun Mehta: I have grown with 'Phulwa'
BollywoodLife
Last Updated: 12.42 PM IST 04.10.2012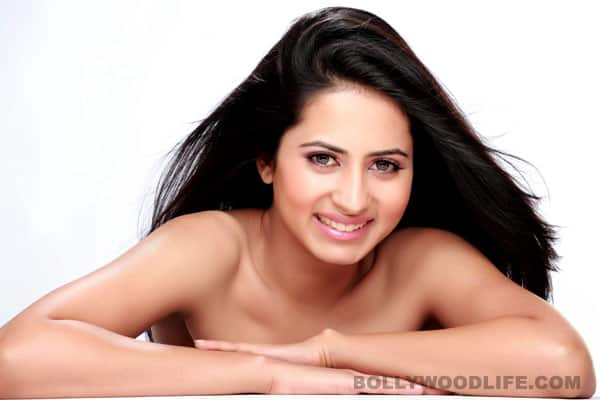 Sign up for the BL newsletter!
The lead actor talks of life after the show went off air on March 16
Sargun Mehta may have won your hearts playing the fiery Phulwa in the show of the same name on Colors, but in real life, she is more of a chilled out person. Her popular show is off air and she is yet to sign another one, but hey, no worries! Life after Phulwa, she says, "is like a vacation". "I am just chilling around, watching movies and hanging out with my friends. I plan to go visit my parents in Chandigarh for a month." That is the best part of the show having come to an end as her busy schedule didn't allow her any time to be with mom and dad. She is not unduly concerned that she hasn't signed any new show or that time away would mean she will miss out on some good offers. "This is how the industry works. Your show will end one day or another. It's tough but it's part of life in this profession. I am not insecure (about getting work)," she says. "I had not signed Phulwa when my previous shows had ended. Yet I got Phulwa which was a professional step up for me. I got to know more about myself, I grew with the show, with the work I did and the people I met."
She is looking at offers but admits, "Daily shows can take a toll on your health with its long hours. There are mood swings. During Phulwa, I never had time to go to the gym. I would have really fixed meals and walk around a lot between shots."
That was both before and after her character graph changed from a fearsome dacoit to a more homely wife. "I was not happy with the change. I loved the dacoit character and would have liked it to last longer. But I knew it had to change one day. It's not a film. Viewers get bored watching the same thing every day. And the housewives who are watching the show are not going to pick up a gun at any point," she explains.
Sargun can vouch for it as she too watches all the soaps avidly. "I would record the shows when I was away at shoot and come home and watch them. I have to know what's happening on all the soaps. I keep track of all of them. It's not difficult as with a soap, even if you watch only ten minutes, you know what's happening." It's a good time for television viewers and the industry. "TV is obviously growing, there has to be experimentation. People have become more open minded but we are yet to get out of the saas bahu mindset."
Sargun doesn't mind it and is open to doing all kinds of roles. "I also love reality shows," she says. Right now though, all she can think about is her trip and is looking forward to spending time in Chandigarh. "I don't know how to compare the two cities. Mumbai has more of a buzz but Chandigarh is peaceful. There is no nightlife there. Work cultures are different in both cities. I've started loving Mumbai but when I retire I want to live in peace in Chandigarh."
First Published: 12.40 PM IST 04.10.2012