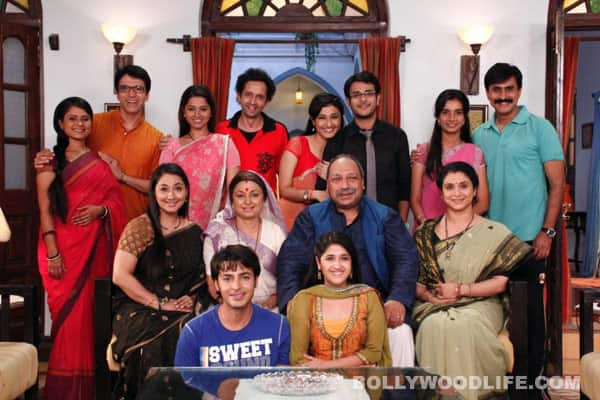 The show on Star Plus that entertained us for over two years will end on a happy note this weekend with a special hour-long episode
Sasuraal Genda Phool is all set to end on a happy note after a bit of hullabulloo that will surround Sanjana's marriage to Deepak. From Monday, the slot will be filled by a new serial called Ek Doosre Se Karte Hain Pyaar Hum, a family drama with a pinch of laughter.
But before that is the mahaepisode that's slated to be aired on April 21, 2012 when all family members in this serial will come together and iron out their differences. As we've all seen, the show is currently dealing with issues related to the Sanjana-Deepak marriage. Sanjana's father Kamalkishore isn't ready to give the much-awaited nod, because Deepak is an illegitimate child. Then super-bahu Suhana comes to the rescue and helps Sanjana elope. In the moments that follow, the whole family arrives at the mandir, some happy, others like Radha bua and Kamalkishore upset with the proceedings. But don't worry, readers, because we assure you that the show will end on a happy note. To know how, watch this last episode tomorrow at 7.30 pm on Star Plus.