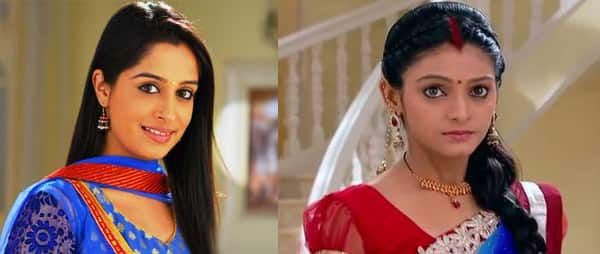 Khushi's big secret will be busted soon
Sasural Simar Ka has kept the audience glued and loyal thanks to interesting twists and turns.While the etertnal villain of this show Khushi (Jyotsna Chandola) continues to plot against the Bhadwaj family now as Sonia Oberoi (Shalini Sahuta) who married to Sankalp (Aryamann Seth) again. But here's the latest update, according to the buzz Simar (Dipika Samson) and Roli (Avika Gor) will soon blow the lid off this big secret of Khushi. Like all good shows there will be a revelation about Khushi truth by sisters Roli and SImran who have been suspecting Sonia.
The bahus Simar and Roli find something suspicious in the house, and they want to reveal the truth about Khushi aka Sonia who is fooling the Bharadwajs by wearing a mask and hiding her real identity. It seems as the family participates in a garba function Simar plans with Roli to bring out the truth about Sonia. According to khabroos Simar will don a mask before unveiling Khushi's secret to the housemates. A scared Khushi reaches out to reveal Simran's mask and will get unmasked in the process.
And for what follows in Sasural Simar Ka log on to BollywoodLife soon to find out more…