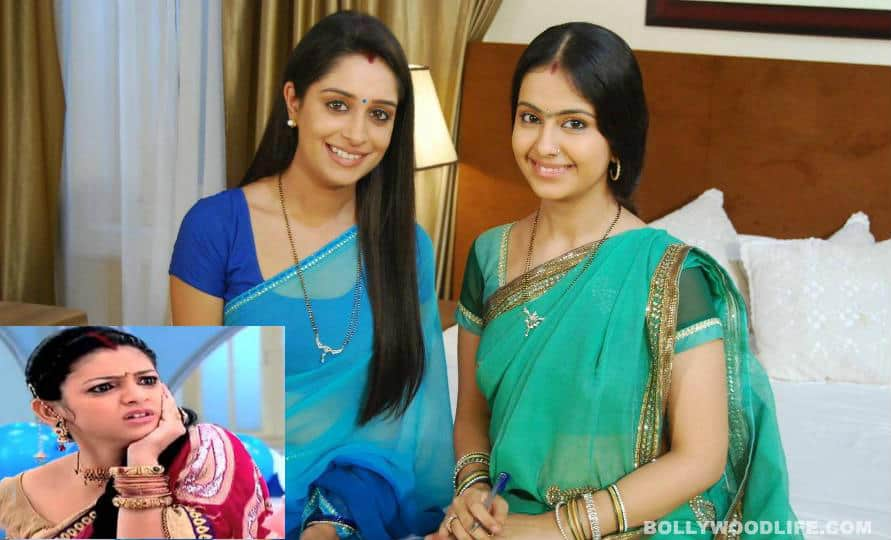 Life has indeed come a full circle for Khushi (Jyotsna Chandola) on the Colors' show
Sasural Simar Ka has been witnessing some major drama in the last few episodes. Khushi's boyfriend Veeru (Vishal Singh) tricks her and gets her to sign the entire Bhardwaj property on his name. He then humiliates and throws her out to please Roli (Avika Gor).
Khushi tries almost everything to stay put, but nothing works in her favour. With no shelter and no money, Khushi has no option but to go back to her old job of bar dancing. And we thought that dance bars were banned! Now, we don't think Khushi is going to take this betrayal lying down for too long. She will be back with a vengeance and let's hope this time both Roli and Simar (Dipika Samson) use some sense instead of their soft heart to handle the situation.
The Bhardwaj family is happy and rejoicing with glee. Roli is finally happy that all her efforts and lies have paid off, but are they counting their chickens before they hatch? We surely think so.
Veeru who is madly in love with Roli may have bought her words, but he is no fool – ok, maybe he is. Wonder how Roli plans to fool Veeru into giving her the whole property. Will she seduce him into giving it or will the sisters take charge and weasel it out of him. Keep watching the show to find out!