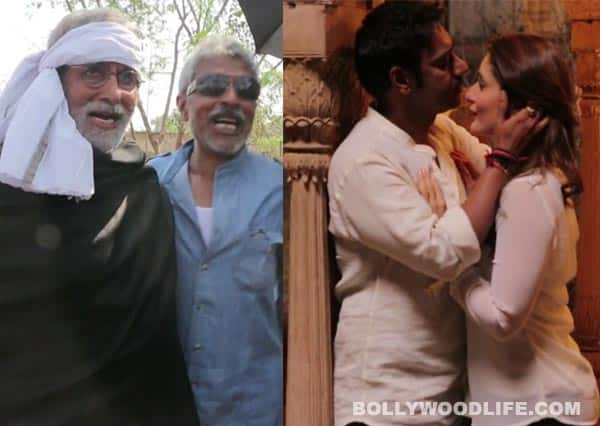 Though the film is meant to be full of serious political drama, from the making, it seems like the cast had a blast!
But when you catch Amitabh Bachchan, Kareena Kapoor and Ajay Devgn behind the scenes, you will know that it's not all work but also a lot of fun! Big B's public image is not what you get to see here on the sets. If you have always wondered about his linguistic skills then here's some more surprise coming your way. Sr Bachchan who plays a serious character in the film got all rowdy and got the unit in splits with his sense of humour and unusual accent. Rowdy Bachchan made a confession that every director he works with believes that Big B will get behind the camera and turn a director soon.
If Big B brought thrill to filming this political drama, Kareena Kapoor and Ajay Devgn made the Bhopal weather even hotter with their sizzling chemistry. The duo upped the romantic quotient on the sets as they shot for the Raske bhare tore number from the film. Now we don't know how entertaining will Prakash Jha's Satyagraha is, but we can assure you that this making will definitely bring a smile on your face. Especially Big B's antics!
[jwplayer mediaid="253736″]