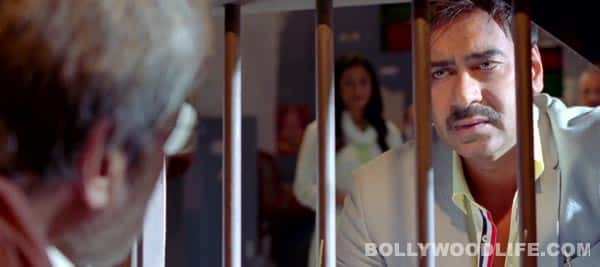 Prakash Jha's latest political drama, Satyagraha had striking resemblance to real life characters, and Ajay Devgn, one of the protagonists is playing a business tycoon
So, is Ajay Devgn's character inspired from a real business man? Well, that's one question only Mr Jha and Ajay can answer. The latest trailer from the film gives us a sneak-peek on what to expect from this film. Like most Prakash Jha films, this one too is a hard-hitting tale and Ajay Devgn portrays an intense character. It's interesting to catch the chemistry between Ajay and Amitabh Bachchan, the intensity of their dialogues, voice and presence is almost palpable even in this trailer. We had earlier seen them in Khakee, only here the actors are not pitted against each other but were on the same side of the struggle.
The promos however take you back to Ajay Devgn's Halla Bol, where the actor played a superstar who gets embroiled in a political revolution in the earlier film. While he had the Pankaj Kapur as the guiding force in the earlier film; here it's Big B who plays Ajay's father figure. Will Ajay manage to bring something extra to this new character? We'll have to wait for the release of Satyagraha to find that!