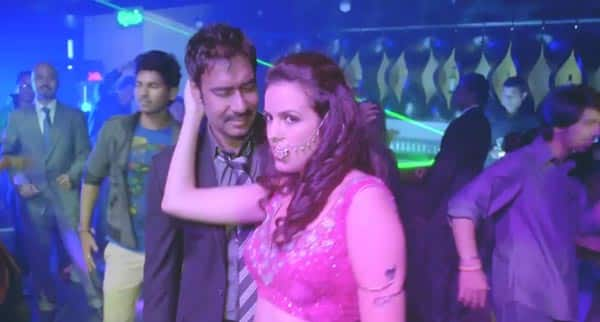 The political thriller is slated to release on August 23 and here's the item song that's released from the film
Aiyo ji from Satyagraha is out and we think this is one of the most boring item songs ever. It's slow and it almost puts you to sleep. This time the traditional desi chick is replaced by the sexy firang babe. And in the song promo you will also see Ajay Devgn and Kareena Kapoor all intensely romantic and reveling in each other's love. There's passion and of course there's a lot of chemistry between the two.
The song is set against the backdrop of a colourful pub – the psychedelic ambience is enough to get you into the happening party mood but the song isn't. We give Aiyo ji a thumbs down!