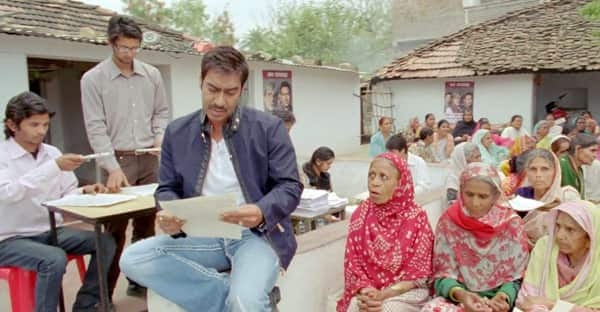 The new song from Prakash Jha's political thriller sadly fails to create any impact
Janta rocks is the latest track from Ajay Devgn-Kareena Kapoor-Amitabh Bachchan starrer Satyagraha. While the lyrics are whacky and full of sarcasm, the song doesn't bring out the desh bhakti feeling in you. Looks like music composer duo Salim-Sulaiman have tried a bit too much to make this track a hard hitting one. As soon as music the starts, you expect it to get better but that doesn't happen till the end which is quite disappointing. The song fails to hold your attention for too long and even the video isn't tight and interesting.
This is one of the rare occasions where Salim-Sulaiman just couldn't translate the lyrics into their music neatly, wethinks. Giving this song a miss wouldn't be a bad idea! Don't believe us? Well, check out the track yourself and you will surely agree with us.