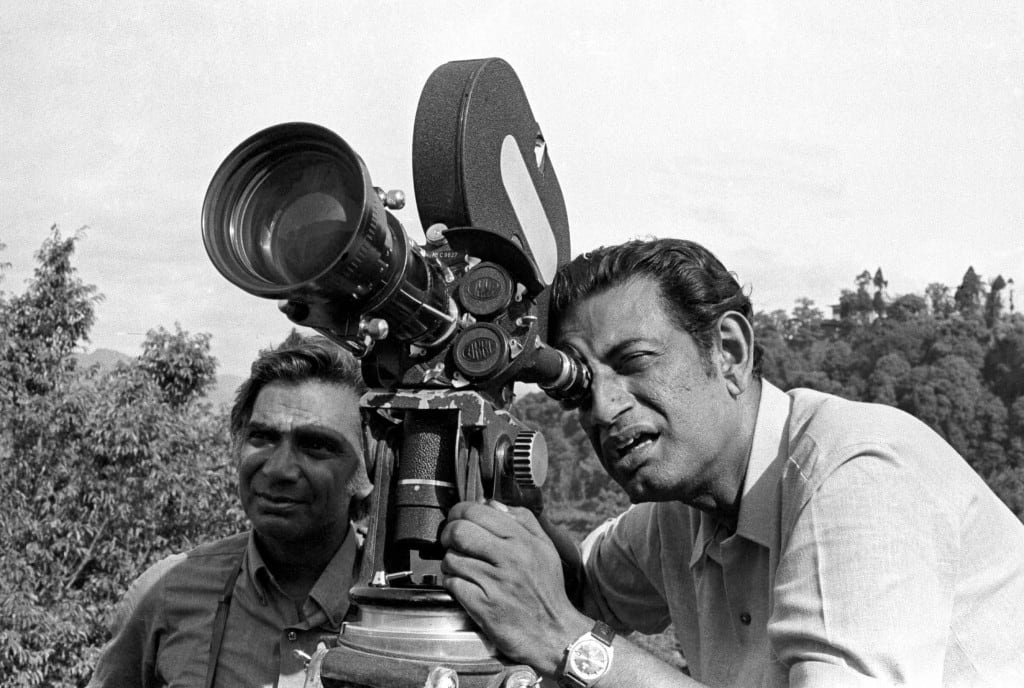 The filmmaker lives on in the works of contemporary Indian and international filmmakers, who have carried his legacy forward through the decades
Here's what Italian movie director Martin Scorsese said about Satyajit Ray, "Ray's magic, the simple poetry of his images and their emotional impact will always stay with me." And here's what Japanese filmmaker Akira Kurosawa had to say after watching Ray's 1929 film, Pather Panchali (The Song of the Little Road), "I can never forget the excitement in my mind after seeing it." And Shyam Benegal, the leader of the independent film movement in India, says, "The influence of Satyajit Ray on the many cinemas of India has been immense but rarely acknowledged…whether in acting styles, photography, production design, the use of sound and even in the creation of music scores which were rarely thematic before his time."
Born on May 2, 1921, Ray is a writer, poet, illustrator, director and music composer with a universal fan following (amongst the audience and the filmmakers) – from Hollywood, and from independent cinema to contemporary Bengali and Bollywood films. Even though Ray has often been criticised for being elitist, his poetic storytelling and innovative filmmaking style have been a major influence on those who have a passion for cinema.
Sujoy Ghosh's recent adorable and funny concept of "hot running water" finds its origin in a Satyajit Ray film. Sujoy, like most filmmakers from Bengal, finds himself using Ray's filmmaking devices directly and indirectly. The use of the city of Kolkata as an important character in Kahaani reminded you of the representation of the city in Ray's works. Ghosh's viewpoint though had more mass appeal compared to Ray's look at the elite of the city and the state of Bengal.
The maker of films like Duvidha, Mani Kaul, who passed away last year, has clearly shown the influence of Ray (along with his teacher and the great Bengali director Ritwik Ghatak) in his work. The way he crafted his female characters and the manner in which he discussed their status in the society, were similar to Ray's way of handling his women.
Bengali directors Rituporno Ghosh and Aparna Sen are referred to as neo-Ray filmmakers or successors to Ray's school of films because of their adventurous choice of scripts and sensitivity in handling the subject. Ghosh's Chokher Bali was directly compared to Ray's Charulata – both were based on Rabindranath Tagore's life. Ghosh didn't agree completely, but here's what he said in an interview some time ago, "I am supposed to be somebody who belongs to Ray's school. But I am not defensive about that; I am quite pleased, very happy; I think children should look like their parents! I am a successor of Ray and it is his cinema that we have all been brought up on."
The Apu trilogy – Pather Panchali, Aparajito and Apur Sansar are the films that brought Ray global fame. His Pather Panchali remains an important contribution to international cinema. The film won 11 international awards, including the Cannes Award for the Best Human Document.
Satyajit Ray is the only Indian filmmaker to have received the Academy Award for Lifetime Achievement in 1992. But Ray, who was gravely ill at that time, could not collect the Oscar in person and sent in a recorded message instead. He passed away shortly thereafter, on April 23, 1992.
ALSO READ: