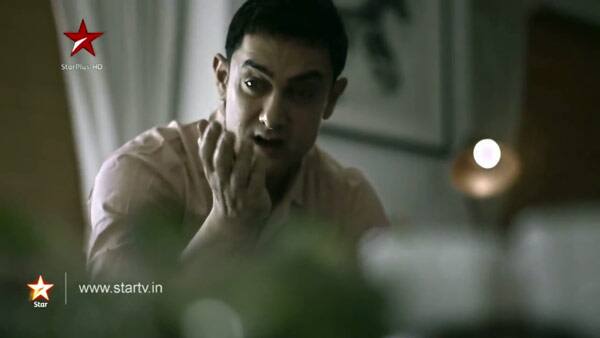 Aamir almost always delivers on the promise of being different and when he first came up with the social talk show, it was indeed very different – for a while
Aamir Khan's Satyamev Jayate which used to air on Sundays, became an instant hit with the masses since it came as a rude awakening. The effect soon fizzled out after a month or so and people began fidgeting with their remotes every time the star came onscreen. Well, we don't blame them…
The numbers were also pretty shocking, not for us though. When season one came to an end, Aamir promised to come back again with another season. The latest promos showcase that Aamir is back with Satyamev Jayate 2, and this time it promises to touch a chord and make us more aware.
This time the actor plays on the psyche of our love for the country. 'If you love your country, you will watch his show'…ahem ahem! So if we don't watch Aamir crying onscreen, does that make us unpatriotic? OMG!
The trailers in a way, also highlight that it's not enough calling ourselves Indians – you have to be responsible Indians. A person who walks by from an accident without helping, will never be patriotic enough. Well, we quite agree with Aamir. But do you think his antics will help raking in the TRPs this time?
[flv]http://st1.bollywoodlife.com/wp-content/uploads/2014/02/Promo-Merged.flv[/flv]