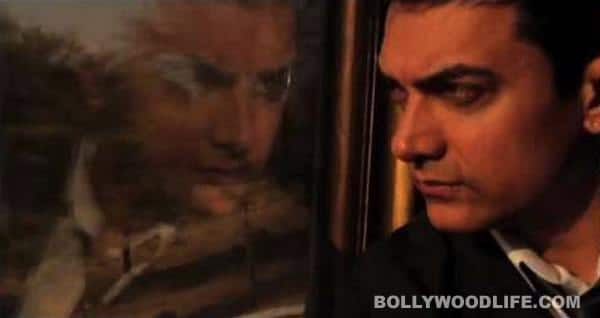 The state's health minister accuses the actor of using Rajasthan as an example for female foeticide
Dr Rajkumar Sharma, Rajasthan's Health Minister, is unhappy with Aamir Khan for 'spoiling the image' of his state. The minister is miffed that Aamir pointed out only Rajasthan while discussing female foeticide on his TV show, Satyamev Jayate. According to Sharma, the actor is doing all this for his show's publicity.
This allegation comes after Aamir's meeting with Rajasthan Chief Minister Ashok Gehlot to present to him a letter to curb female infanticide in the state. While the CM assured Aamir that he would take action, his cabinet minister feels the actor is trying to defame Rajasthan when, in fact, the ministry has been trying to implement steps to reduce the crime rate in the region. The situation in other Indian states is far worse, says Sharma.
While talking to the media, the minister said, "There was an impression that the government has swung into action after Aamir Khan's campaign but to clarify, I would like to highlight that the government is already working for the same. Budget announcements to check foeticide are there and several other steps are being taken. The government took up the issue much before Aamir Khan's programme. It is not because of him that the government is working against female foeticide." He went on to accuse Aamir of bringing up the issue for money. "Aamir has himself admitted that he is not a social activist. He is charging Rs 3 crore for a single show. Reports have even claimed that the actor has already earned Rs 20 crore from the show so far," he said.
Do you agree with Dr Rajkumar Sharma's comments on Aamir Khan's campaign on female foeticide?
ALSO READ: Aamir Khan's 'Satyamev Jayate' episode 2 tackles child sexual abuse