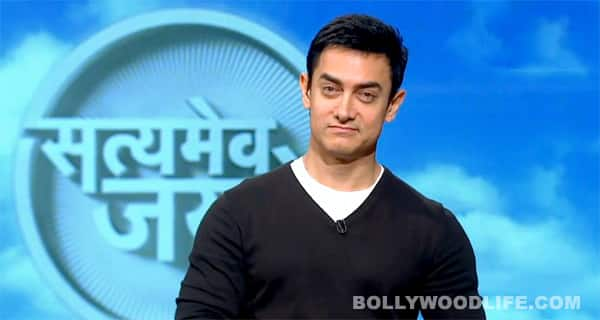 The two bigwigs assured the media that steps will be taken against female foeticide
It seems Aamir Khan's effort over Satyamev Jayate may have already borne fruit. The first episode that aired on Sunday (May 6) addressed the topic of female foeticide. It also revealed a seven-year-old sting operation that had exposed nearly 100 doctors involved in the practice in various cities and towns of Rajasthan. Since then, there has been no action taken against the doctors, claimed the journalists who had conducted the sting operation, on the show. Aamir today met Rajasthan's Chief Minister Ashok Gehlot and received an assurance that justice will be meted out. The cases of all the doctors will be tried together in a fast track court. The current legal status is such that each case is being tried separately in a local court under whose jurisdiction the doctor has been practising. This reduced the enormity of the situation.
Aamir had asked the viewers to support his campaign for shifting these cases to a fast track court for judgement. He had also promised that he would take up the issue with the Rajasthan Chief Minister. Gehlot too tweeted that the show was impressive and he was eager to meet Aamir. The meeting took place today (May 9) with positive results. Gehlot has agreed to the request of a fast track court to resolve the cases one way or the other.
Satyamev Jayate has 12 more episodes which will air more social issues. We wonder if the others too would receive a quick response and whether each issue will get buried when a new one is brought to the forefront.
Read more on Satyamev Jayate:
Aamir Khan's 'Satyamev Jayate' impact: Madhya Pradesh suspends licence of 65 MTP centres
Aamir Khan to meet Rajasthan Chief Minister on Wednesday