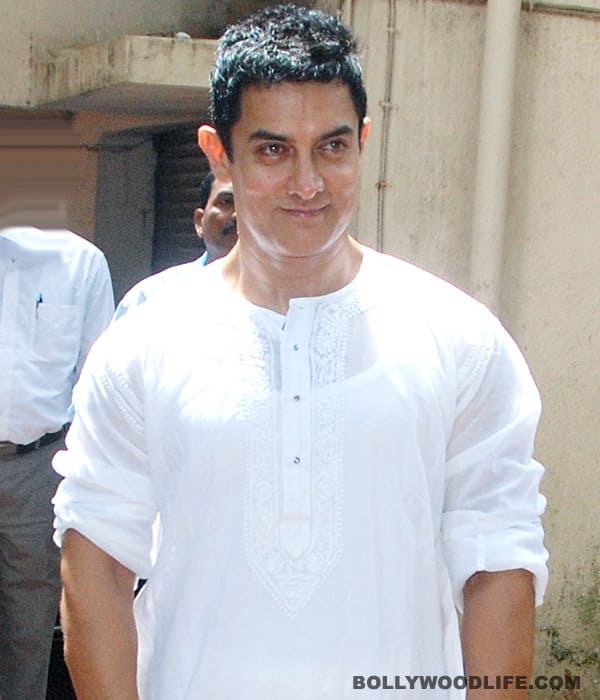 The actor shocked everyone by bringing a topic usually kept hidden behind closed doors out in the open, but we wonder if his new baby had anything to do with it
Aamir Khan turned dad for the third time around last December, and it seems his five-month-old son Azad has stirred him into deep contemplation. The first two episodes of his show Satyamev Jayate have dealt with children and the problems they face. While the first was about female foeticide and infanticide, the second episode (air date May 13) was on child sexual abuse.
Aamir revealed through statistics that this is something that happens to both boys and girls. He conducted a workshop for a dozen kids on the set (and millions others watching the show), explaining to them in simple terms how they can figure out when they are being improperly touched. In the beginning, when he introduced young couples in the audience, he even cracked a joke about how he is a young parent too, as he has an infant son. Quite a few times during the episode, he sniffed away tears. It sure seemed like his genuine concern for the subject stemmed from his worry for Azad. Not that he wasn't worrying for Junaid and Ira, even though they are old enough to know what to do. A dad can never stop worrying about his children, right? But Azad is a still a baby and dependent on Aamir and Kiran for his safety. Wethinks that thought stayed prominently in Aamir's mind from the time he chose the topic till he completed taping the episode. The way he cut in while his guests were speaking just so he could explain in Hindi what they were saying in English – even if it was just a word – so that the point didn't get lost, or the way he handled the kids, or repeatedly emphasised the fact that while the survivors were adults now, they were only children when they were abused – these factors made us think that he was more emotionally involved in this episode than he was in the first one (though he did a commendable job in that too). Do you agree?