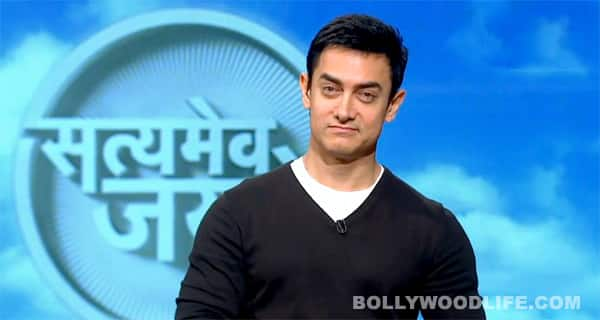 And what we saw made us smile
Come Sunday morning and we crowd around the idiot box to find out what Aamir Khan has brought to the breakfast tables. And this time – after a couple or more episodes that ran a tad bit low on emotions – we again choked on our cornflakes and bread pakodas.
Aamir today dealt with the plight of the grandmas and grandpas living in India. A common perception about grandparents is that they are cute old fellas who tell stories that grandchildren love to hear – a lovable and delightful arrangement, isn't it? But that's the glorified picture. The reality is what many old people in India face, and that's being neglected by their children on the pretext of a fast paced life.
The need to get rid of old people in the house has become so powerful that families living in Virudhnagar district in Tamil Nadu have started resorting to a practice called 'talaikutal' – killing a person who is too old and frail to take care of himself/ herself with the help of injections administered by quacks. When Pramila Krishnan, a correspondent of Deccan Chronicle spoke about her research on this horrifying practice it forced us to think – where are we going?
And that's when the tone of the show changed from grave and helpless to one with loads of spirit. It began with Mr Himanshu Rath of the Age Well institution. He voiced his views on how it's necessary for an old person to be financially independent 'coz the economy of our country is not prepared to look after the growing population of senior citizens.
Then came the smiles and grin when we saw lively grandmas and grandpas marrying at the age of 79, playing cricket, creating records and what not. We even saw two dadijies who work in the fields win medals for shooting. Whoa!
Yes, while Aamir showed us what's wrong with the country as far as senior citizens go, he also pointed at the clear way in which times are changing. Old age homes are no more viewed as a place where sad and lonely grandmothers and grandfathers are dumped. It's becoming a lifestyle. Aayudham, an old age home in New Delhi co-exists with a school where the old people are employed as teachers. And that according to Dr Archana Kaushik is a symbiotic relationship that brings loads of happiness to the senior citizens as well as children.
In conclusion, the one thing that became amply clear through this episode of Satyamev Jayate is that the situation is tricky, no doubt, with so much love and emotions involved. But looks like avenues are opening up for grandparents who can now look forward to a bachpan after pachpan.
ALSO READ:
SATYAMEV JAYATE episode 10: Aamir Khan sheds light on casteism and untouchability