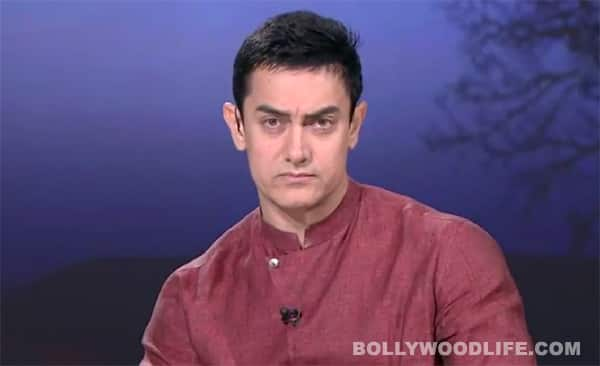 The intelligent actor casts light on a slew of scandalous exercises ailing our healthcare system
Low on tears but high on shocking value, Satyamev Jayate's fourth episode dealt with horrendous medical practices forthrightly. Right from the deceitful 'Basin' blood test to the 'cut percentage' offered by pharmaceutical companies, and from astronomical fees students have to shell out to pursue medicine to drug mafias casting a wicked web of incentives to pocket more profits – Aamir Khan daringly portrayed a vicious cycle that is deteriorating our basic healthcare system without pointing an accusing finger at anyone. Not once did he condemn the government or any medical body and yet he made the required impact without being preachy.
Aamir started the show on an interactive note. The 47-year-old asked the young medicine professionals and students from the audience their real intent behind perusing medicines. "Be healers rather than being just profit seeking experts," urged Khan.
Satyamev Jayate brought to light the shocking cases of a number of people who have suffered at the hands of fraud doctors. It also showed how a paltry 1.4 percent of our total GDP is utilised by the government to look after the health of our massive population. On the positive side, Dr Shetty introduced the low cost insurance policy, an innovative scheme which can avail any treatment or any medical facility to the commonest denominator of our society.
Aamir also introduced and promoted the unique concept of generic drugs. The show, in totality, focused on how our healthcare system can gear up, take initiatives to bring about some positive changes in its functioning and provide the required medical treatments or facilities to everyone without discrimination. After all, medicine is a profession and even a doctor can err, but if one does one's job with integrity and with a clear conscience, he can earn equally good money without disrupting the social and moral fabric of society. Satyamev Jayate's fourth episode managed to drive that message home with gusto!