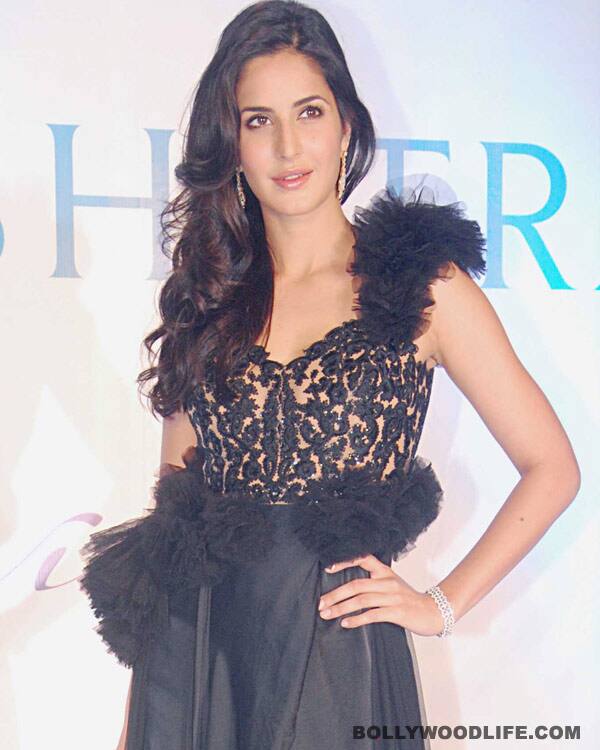 Yet, the actor is full of praise for her Dhoom:3 co-star's TV debut
With Satyamev Jayate, Aamir Khan managed to get the entire country to sit down for one-and-a-half hours on a Sunday and start thinking about serious social issues, but he couldn't do the same with his Dhoom:3 co-star Katrina Kaif. The pretty lady admitted that she is yet to watch the show, even though two episodes have been aired already. Kat revealed at an event recently that she was busy working when the show was aired. Doesn't that sound strange to you? And not only because you'd think Kat with her respect for Aamir will take the time out to watch at least one episode, but also because Kat too is involved in several social causes – like the ones Aamir has showcased. She and her mother run an orphanage in Madurai. Katrina had donated her winnings on several game shows to the charity. Since she is a socially conscious person, we are sure she would have loved to watch the show. If not during the first telecast, then during its repeat telecast. Or in between shots. Or record the episode to watch later. Come to think of it, she doesn't have to do even that much. She can watch the entire episode on the official Satyamev Jayate channel on YouTube. It's too bad work interfered that she couldn't do any of these for two weeks, right Kat?
However, even work couldn't keep Kat away from twitter. She revealed that she has followed the comments about Satyamev Jayate on the microblogging website and she has only praise for Aamir. "Whatever he does is of high quality and he has lived up to expectations," she said at the event. So much so that she wouldn't mind following in his footsteps. Chill, you're not going to be subjected to a copy Kat any time soon. The Ek Tha Tiger gal insists that she will try doing a TV show only if she can do it as brilliantly as Aamir has done, and only if she can actually add something to it. We can't wait to see if, how and when Katrina will top Aamir's TV debut. You guys have any ideas?