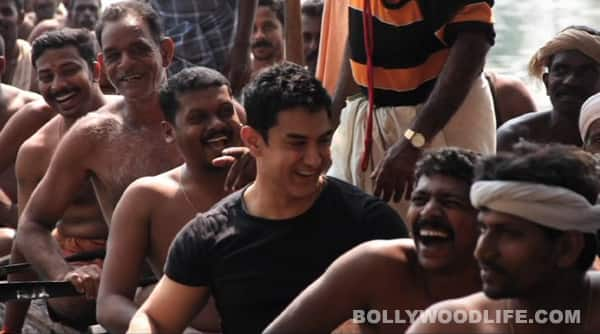 Aamir Khan's TV show Satyamev Jayate will have one special song for each episode
Aamir Khan revealed the title song of his first TV show, Satyamev Jayate, at a star hotel in Mumbai on Friday, April 13. But the actor refuses to call it a title song, or a music video. "It's a romantic song, or a love song for the country," said Aamir. And that was his brief for the composer Ram Sampath (of Delhi Belly fame) and one of his fave lyricists, adman Prasoon Joshi. Aamir is overwhelmed with what they came up with, and how the love for the nation was translated on in the form of visuals by ad filmmaker Ram Madhvani who had collaborated with Aamir on Taare Zameen Par.
We loved the song and the video. Watch it and tell us if you like it, 'cos there's more coming – each of the 13 episodes of Saytamev Jayate will have a different song. So have fun!
ALSO READ: Aamir Khan's TV show: Will you watch 'Satyamev Jayate' on a Sunday morning?