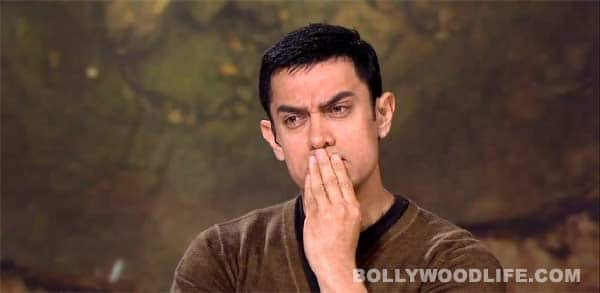 Not really, if we believe BBC anchor Tim Sebastian, who insists that it will be totally different from Aamir Khan's show
Aamir Khan rocked his countrymen out of their stupor by showcasing various social evils on Satyamev Jayate. Even as we deal with mixed emotions as the show comes to an end this Sunday (July 29), we hear that BBC is going to come up with a similar format. Tim Sebastian, who anchors BBC's Hard Talk programme, will be hosting this one too. He will tackle social and political problems in India.
However, Tim told a daily that his show – titled Outsider – won't be like Satyamev Jayate. While Aamir's is a chat show, Tim's will be a debate-based show with him as moderator. Tim hasn't watched Satyamev Jayate yet he explains, but he is sure that the two shows will be dissimilar. Well, we'll just have to wait till October, when the new show goes on air, to find out if he is right. What do you think? Will you watch a show that once again deals with the problems the country is facing? And do we really need a videshi telling us what is going on in our own desh?