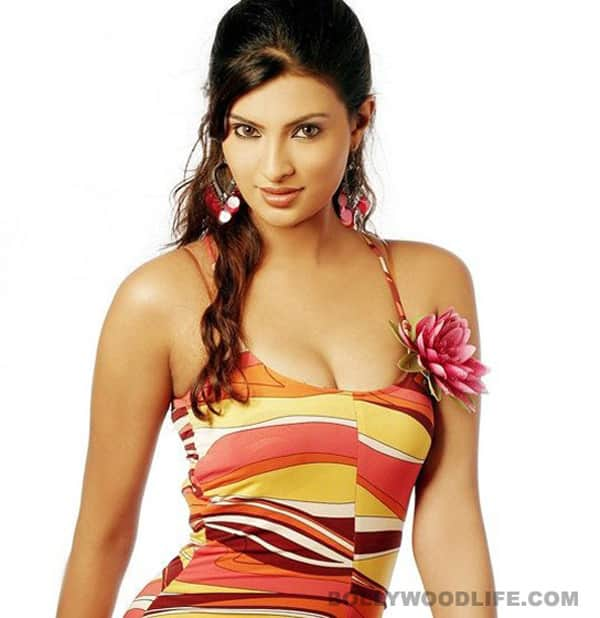 The babe is expecting a major turning point in her career this year. She talks about projects that she thinks will help get her filmi career on the right track
Sayali Bhagat will be seen trying her hand at regional cinema this year. And she also has a few interesting projects to look forward to – that has brought a new rush of optimism into her. And that, coupled with a new fitness regime, is making Ms Bhagat glow and gleam like a person with a new goal and a new strategy to make a mark in Bollywood. "The way my career is going right now, I am anticipating a huge turn. I want to be among the best," she says with an air of determination.
Sayali Bhagat on movies, link-ups, style and a lot more…
Most of your films haven't done well at the box office – does that bother you?
It would bother anyone. I am hoping that I'll get lucky this year in terms of scoring hits. I usually do a lot of shows that keep me busy. l also endorse a couple of brands. Frankly, I feel there are times that a lot of films have a good subject but don't work at the BO; what's important is that people accept me, and I'm glad they still refer to me as the girl from The Train.
Talking about The Train – that was a copy of Derailed. What's your view on unofficial remakes?
It's been six or seven years since the film released. I guess you should leave such things to the director and the production house. I don't want to comment….
Tell me something about this new fitness regime of yours…
I have started doing Parkour lately. It's a form of martial arts. It's great, 'cos it boosts my energy level. I am more of a nature friendly person. I started this two months back and I am simply loving it.
Let's get to your future films…
There's a Punjabi film called Aisi Tenduni Dilande Mare which will release by December. There's also a film with Tinu Verma titled Shout, opposite Rajneesh Duggal. And I have just finished working on Yaariyan which comprises four different stories – we have just completed the third shift of the schedule.
You have been a model; what would you say to people who think models are dumb?
I think people have wrong notions as far as the glamour world is concerned. Look at Aishwarya Rai and Sushmita Sen – they are intelligent. I feel some people just don't want to get rid of such ideas, which is why they say such things. I also believe there might be models who simply act dumb for the heck of it (laughs).
We haven't heard many link up stories about you; how have you managed to maintain such a squeaky clean image?
Let's just say I've been extremely lucky. Also, I am a family person. When I am not working, you will find me in Nashik spending time with my family.
Who from Bollywood inspires you in terms of style?
I think everyone has their own class. But I really like Kareena Kapoor Khan and Sonam Kapoor's style sense. Also Madhuri Dixit Nene and Karisma Kapoor sport great fashion statements. I usually follow Reese Witherspoon and ensure my hairdo is like hers, but there's no one else I really follow as such.
What's the one thing you feel Bollywood has taught you?
My family feels I'am very innocent. Being a part of the industry has made me much smarter as a person.
What if you hadn't won the Miss India pageant – would you still have been a part of Bollywood?
Not many people know that I am a MBA. I had done a lot of hard work to win the pageant and The Train just happened to me after that. Well what can I say – if not Bollywood, I would have been the CEO of some company (laughs).
Any strategies to be in the limelight?
Luckily things have kinda fallen into my plate. But I must confess I resort to aggressive social networking. I have a blog and have my own PR; I want to be a brand in the coming years. The one thing I don't see myself doing is television. I would rather do good films. I want to stay focussed for the next six months…that's my strategy.
You are a Maharashtrian; don't you want to do any Marathi films? You are trying your hand in Punjabi cinema…
People think I look very Punjabi kudi-like and hence I am offered Punjabi films. It's great that a lot of Bollywood actors are taking up regional cinema. And Marathi cinema is doing great, so I would love to do something soon…