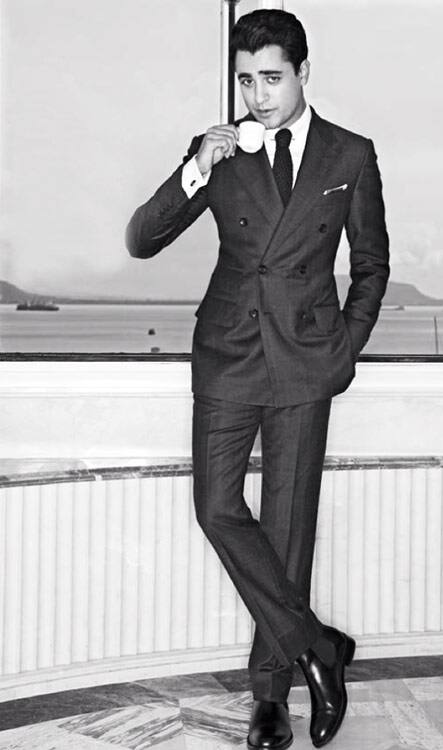 skip advertisement
Not quite, literally speaking. The boyish-faced actor is all about formals in his latest photoshoot. View pics!
Imran Khan is generally stereotyped as cute. So as the actor chose to go dapper for a photoshoot for a popular magazine, does he make your heart throb faster? Well, his look certainly didn't have us craving more. Beginning with the shot in which Imran is dressed smartly, all suited and booted, and is posing with a cuppa, he looks very thanda. No we don't mean 'cool', just thanda! In another shot, the Gori Tere Pyaar Mein actor is staring intensely at a wine glass in his hand. If he is trying to make the girls go weak in the knees, he needs a better expression. With a wine glass in his hand, IK looks more like he's trying to figure out what's inside it and whether he should dare to take a sip.
And then there is Imran Khan in a tux. Yes, he's lean and mean, but in the shot where he's walking, he's staring into nothingness, with a blank expression on his choco-face. He looks totally lost in this one. However, in the same dinner suit, the chocolate boy has posed for another shot and at last we get what we were looking for. It's not one of IK's best, but at least it's the best shot in this shoot. With the no-nonsense expression on his face and a slightly raised left eyebrow, Imran finally wins a point.
In his attempt to hop from cute to hot, Imran looks like a high school boy dressed up for his farewell party. IK, you could stick to your casual and boring avatar, as this is certainly not working for you… What say, BollywoodLifers?