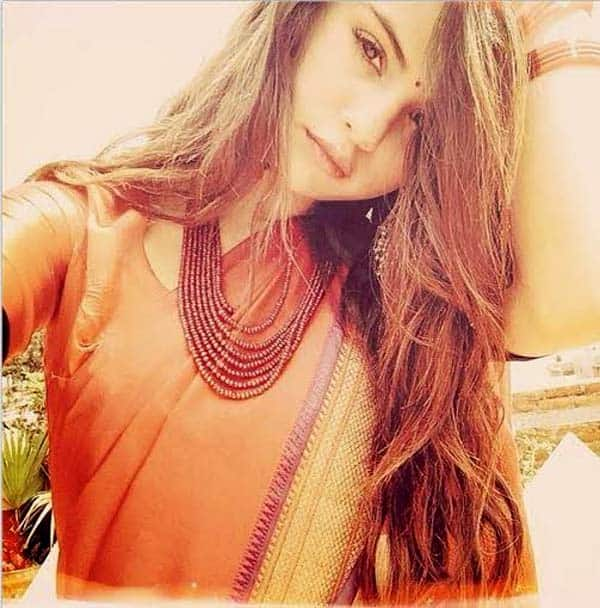 The sexy songstress is in Nepal as UNICEF's Goodwill Ambassador
The Come and Get it hitmaker stole our hearts with the number as she added an Indian touch to it. But music is not where Selena's love for all things Indian limits to. Justin Beiber's on again-off again girlfriend recently posted a picture of herself on Instagram wearing a gorgeous pink Banarsi silk sari!
What had us completely smitten was the cute little bindi Selena wore on her forehead to complete her Indian avatar! She donned bangles and multi-strand necklace with her outfit. Selena seems to harbour special love for bindis, she was seen sporting one for a music award show last year. Perhaps she knows that they look really good on her! The singer who has been trouble with her relationship with the badly-behaved Justin Beiber has taken a break from all the drama and devoted herself to charity work. Unlike her, Justin is partying his nights away. Selena would continue her stay in Kathmandu to work for UNICEF's cause.
We think Selena rocks the six yards even better than some of the Indian divas. Oprah Winfrey was another Hollywood celeb to sport a sari. What do you think about Selena's Indian look Bollywoodlifers?