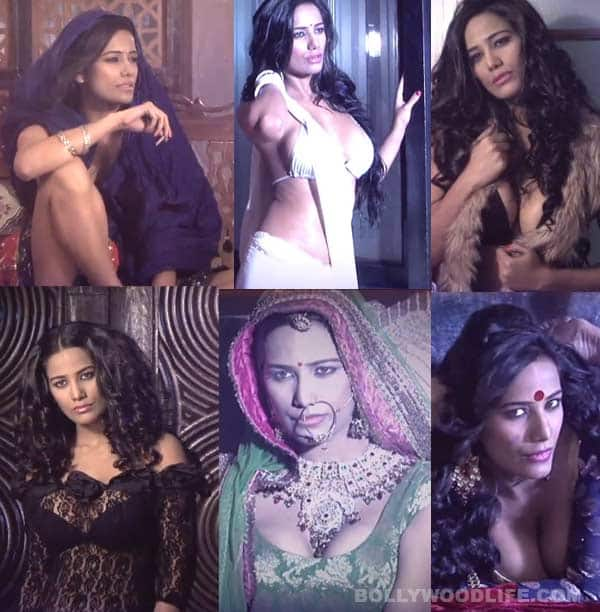 So what if her website was hacked by Pakistani extremists, controversy's favourite child Poonam Pandey maintains that nothing can stop her relentless pursuit of displaying hotness. In fact, Poonam is back with a bang with her new website is being constructed for her fans to go absolutely berserk
Poonam Pandey got a shock of her last Monday when she woke up to see something terrifying on her website. Slogans like 'Pakistan Zindabad' and 'A voice for justice of Kashmir' were flashing on dusky babe's meticulously followed website. Apparently, her website was hacked by militants or so did the hungry-for-attention gal claimed.
It seemed that even the militants decided to attack the perfect bombshell to get their message across since her website is followed by unbelievable number of people (read freaks!) However funny that may sound the possibly of militants deciding to cash in on babe's fan following couldn't not be ruled out.
As if her daredevilry (read dare bare antics) on microblogging site were not enough to fetch attention, Poonam Pandey is now eager to re-launch her new website. . Poonampandey.in is the address where you will now get a generous dose of the controversially colourful star.
'Sue me, break me, push harder, but you can't break me down' proclaims Poonam on the now under construction website. Pandey we think has already overexposed herself. Be it her bubble bath or special moments in bed-the starlet has left no room for imagination. Now she wants to gather her 'body of work' (he-he!) and comprise it so that her fans can go to the one-stop destination when they are in the mood for some to indulge some uninhibited visual treat.
And this is the promotional video for her new web address, where Poonam is seen employing her assets to best effect to ensure her fans that she doesn't give a hoot to those extremists and will prove once again that bombshells make more dhamaka in the world of entertainment even while bombs are raining!